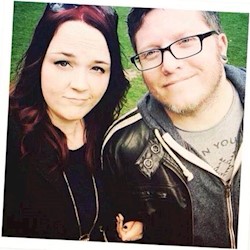 Planning a Super Mario Themed Wedding
We heard a while ago that a couple in Lincolnshire were planning a Super Mario themed wedding, so with the big day creeping closer we thought we'd check-in with them and see how they're getting on!
Published 09 June 2015
read more...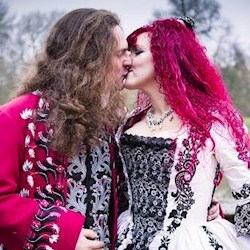 Lyssa & Leo's Steampunk Inspired Wedding
We wanted to incorporate things that inspire us into our wedding. We both love Steampunk so that was our starting point, incorporating historical elements with a near-futuristic style. But we dress in Steampunk style regularly, and wanted to do something a bit different, earlier, with a more 18th century inspired look rather than Victorian...
Published 03 June 2015
read more...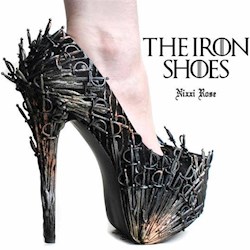 Game Of Thrones Wedding Ideas
The wait is very nearly over, in a couple of days Game Of Thrones will be bursting back on to our screens and if you're not excited about that then you should probably consider committing yourself to the local psychiatric hospital. Just saying.
Published 10 April 2015
read more...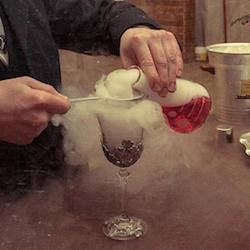 Lots More Alternative Wedding Suppliers Added
We've been working our socks off lately and adding lots more suppliers to our growing directory to make it easier for you to find the unusual things you're looking for and hopefully give you a few more options and ideas to help you with your alternative wedding plans.
Published 30 March 2015
read more...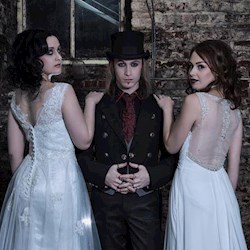 Be Inspired By Lorna Lovecraft's Weddingy Photoshoot
Misfit Wedding favourite Lorna Lovecraft sent us some of her atmospheric photographs from a recent shoot at Saltmarshe Hall, Yorkshire, featuring some top MW approved wedding suppliers.
Published 19 March 2015
read more...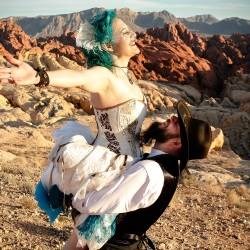 A Perfect Dress For Nicole & Ron's Steampunk Wedding!
It's been a while but we're back with a bang and have something special to kickstart a run of alternative wedding bloggery that will leave your eyeballs grinning and squealing for more!
This amazing steampunk wedding dress design caught our eye some time ago, we're thrilled to have got our paws on some photos of one being worn by a beautiful blue-haired bride in the Nevada desert of all places!
Published 16 March 2015
read more...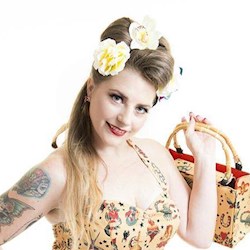 'Be a Pinup' with Miss Bones & Pinup UK
Have you ever fancied yourself as a pinup girl? Maybe you're planning a 1950s, vintage or rockabilly wedding and want to nail down your look. Or how about getting dolled up with the girls and having a pinup pamper sesh for your hen party. We snatched a few words with Miss Bones about some Pinup UK events coming up later this month.
Published 04 January 2015
read more...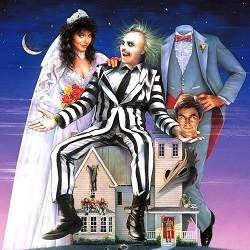 Top 20 Ultimate Films for Halloween
Halloween is very nearly upon us, so to save you scratching your pumpkin heads about the best films to watch we've put together our top twenty picks to give you goosebumps!
Published 24 October 2014
read more...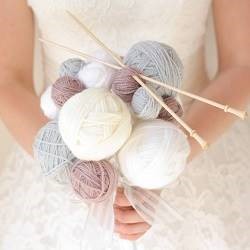 Some more words on our progress. AKA what's going down in Misfitland
2014 seems to be disappearing very rapidly. Is that because we're having too much fun or because we're so busy? Probably a bit of both.
So, what's been occurring lately?
Published 08 October 2014
read more...
The second month of Misfit Wedding
Summer is drawing to a close and we are into our second month of building Misfit Wedding.
We have already received a great amount of feedback and support for what we are trying to achieve, which has made us feel all warm and fuzzy inside, but this is where the fun starts!
So, how have we got to here?
Published 03 September 2014
read more...
It's been a crazy few weeks!
It's been a crazy few weeks!
Since coming up with the idea we have been busy working away at building the site and generating interest (as well as juggling everything else life throws at us!). Stay with us as our journey into the alternative wedding community is only just beginning.
Published 01 August 2014
read more...
Why we decided to create an alternative wedding site
After a long conversation in the pub (isn't that where all the best ideas come from?) and a lot of googling on our phones, we realised there was a sector of people who wanted something different on their wedding day. People like us. Those who want to break away from 'normal' and do it their way. There didn't seem to be much available which guided you to create the day of your dreams if you didn't want meringue dresses and the classic wedding playlist DJ.
Published 24 July 2014
read more...