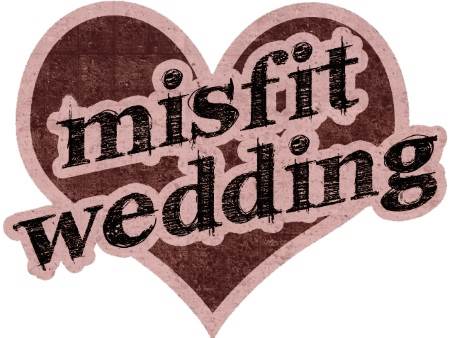 Here at MisfitWedding.com, we embrace individuality. It's your day and we're here to not only encourage you to be who you want to be on your big day, but also to do what we can to make your weird and wonderful dreams become a reality.
Who wants an average wedding? Nobody. Not us, not you. Traditional weddings suit some people fine, but we are not those people. We are misfits. We want to wear our hearts on our sleeves and show the world who we really are.
Misfit Wedding is where you will find the answers to your questions. We bring together all the creative, alternative, unique and cool as f*ck ideas that will make your wedding the best and most interesting wedding you or any of your guests have ever been to!
Our goal is to provide a resource that makes it easy for you to build your wedding without having to scour the internet. Nobody likes sifting through painfully boring images of a hundred weddings that look the same, when what you really want is a wedding that is the complete opposite. A wedding that is different, that you and your friends and family will remember for years to come. A wedding that you will be proud to call yours, because you are at the centre of it.
So, be inspired and go forth and inject some personality into your wedding!