Have you ever fancied yourself as a pinup girl? Maybe you're planning a 1950s, vintage or rockabilly wedding and want to nail down your look. Or how about getting dolled up with the girls and having a pinup pamper sesh for your hen party. We snatched a few words with Miss Bones about some Pinup UK events coming up later this month.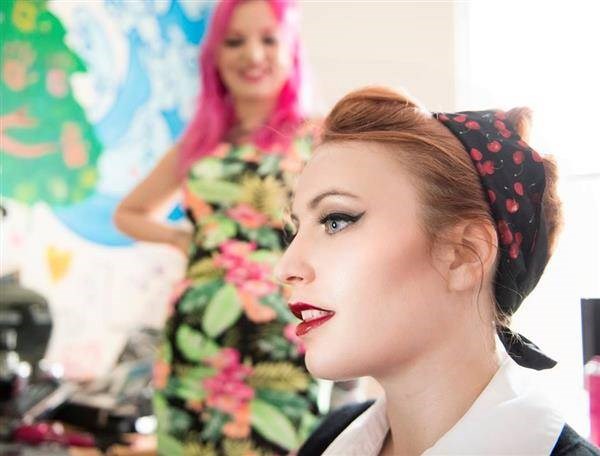 Who or what is Pinup UK?
Pinup UK organise the Miss Pinup UK competition - there will be quarter-finals held around the country over the next few months, with the finals due to be held at London Tattoo Convention in September. They also run Pinup Popup who travel around and give makeovers at events across the country - I love working with them at events throughout the year and am thrilled to be part of the team.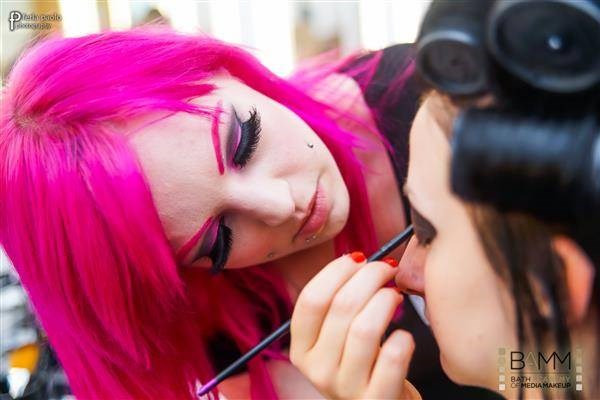 I was delighted to be invited to do hair and makeup for some photoshoots they organised last year. We were fully booked with lots of ladies getting glammed up for the day, and also a few of last year's Miss Pinup UK contestants too.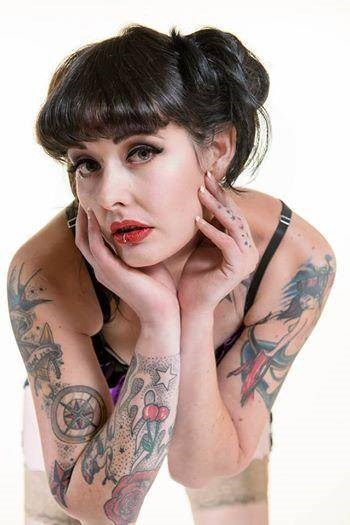 What events have you got coming up?
We'll be holding 2 makeover shoot days in a fabulous studio in central Bristol on 18th and 19th April. There's limited space available, so please let us know as soon as you can if you'd like an appointment or if you have any questions. Its perfect for pampering brides to be, hen parties or even just a girly weekend.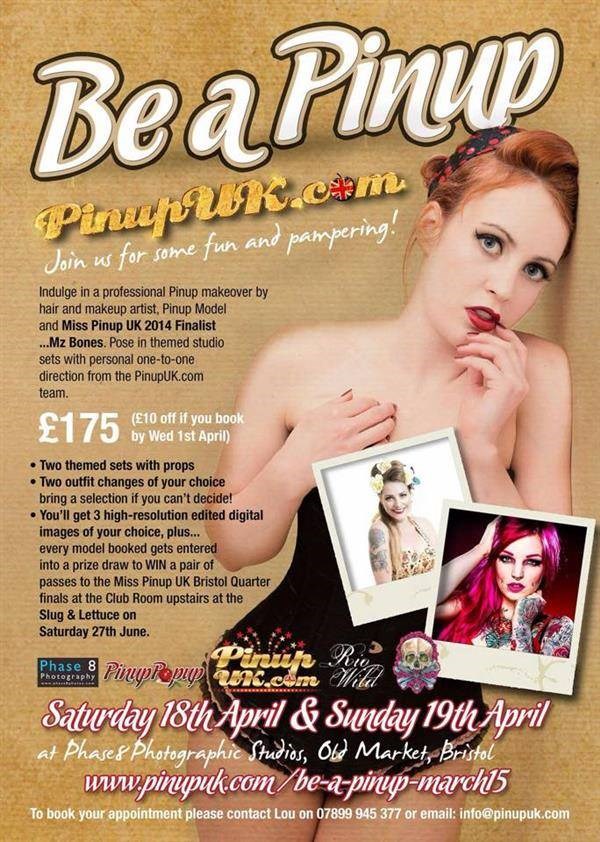 What can people expect if they book a pinup makeover?
My aim is to make everyone feel their very best - the glass of bubbly and cupcakes definitely help to get this started when you arrive! We'll begin by discussing exactly what you'd like to try before we start your hair and makeup - we'll take your personal style into account and make sure the look we create brings out your personality to the fullest, which I know our alternative clients have appreciated.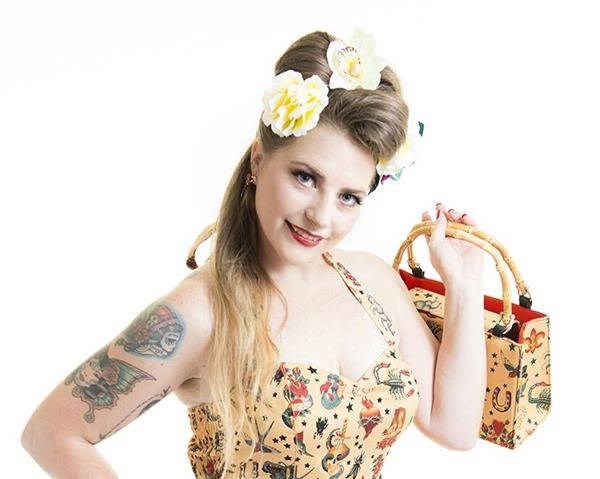 You can expect to be fully pampered, and once you're dressed and ready, we'll guide you through some flattering pinup poses to create photos you can keep forever; they're perfect as an engagement or wedding gift for your other half.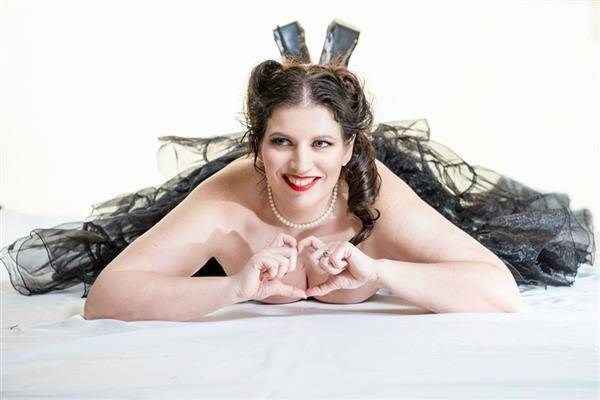 What do you enjoy most about these events?
The atmosphere at our shoots is always what makes the day so enjoyable - everyone is in their element! I do a lot of wedding makeup, and always make sure I focus on each bride to give her the best possible look for her special day, so it's nice to show people how they can bring this into their every day lives too - I encourage everybody I make over to try and recreate the hair & makeup from their photos; its all in the practise!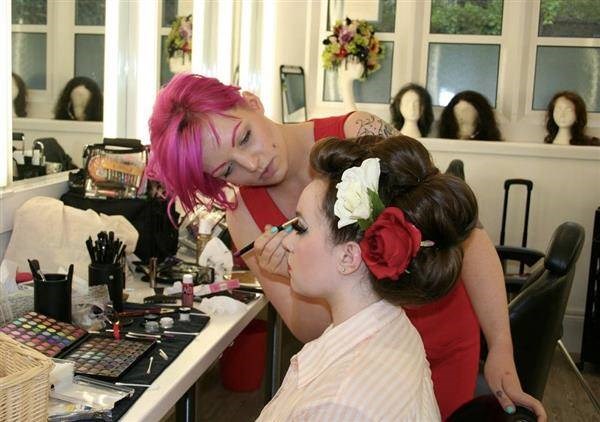 How can people get in touch?
For any questions or to make a booking for the 18th or 19th of April, please contact Pinup UK.
You can contact me to book your wedding trial, makeup lesson or other hair & makeup appointment at missbonesmakeup@outlook.com, and keep up to date with my work via my website or Facebook page.