Janelle and Nick's Halloween Engagement Photo Shoot
This page may contain affiliate links. If you buy something via these links, Misfit Wedding may earn a small commission at no extra cost to you. This helps keep our site free for you and our hand picked businesses. Read more here
As a bit of a Halloween treat we've got our hands on some never-before-seen photos from a suitably gruesome engagement shoot featuring Janelle and Nick, a couple of horror fans from Portland, Oregon, who wanted to do something a little out of the ordinary...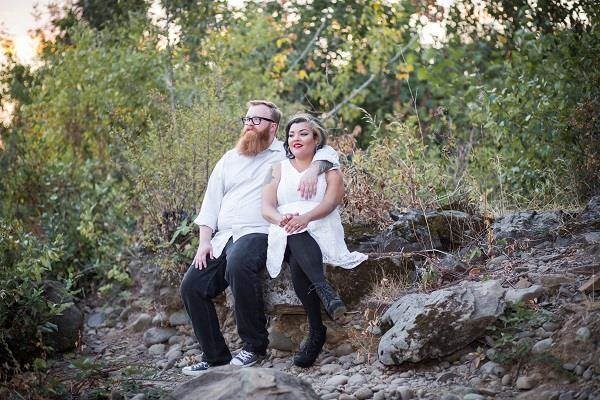 Everything started so beautifully, but keep scrolling to see the horror unfold!
Warning: You may not like some of the following images. And showing them to your kids isn't advised. If horror's not your cup of tea, turn back now.
All photos by Kaylee Rad Photography.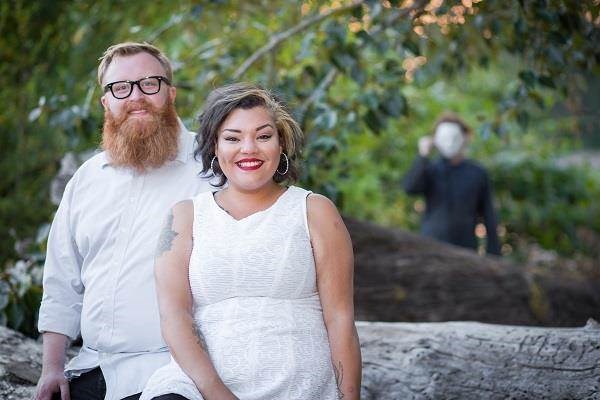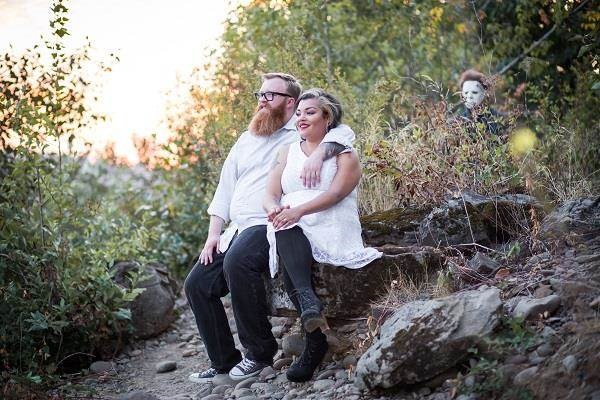 Here's what Nick had to say about their creepy photos:
"We haven't showed many people the gory pictures, but this picture is my Facebook profile picture and everyone is saying how much it suits us and how it is bad ass."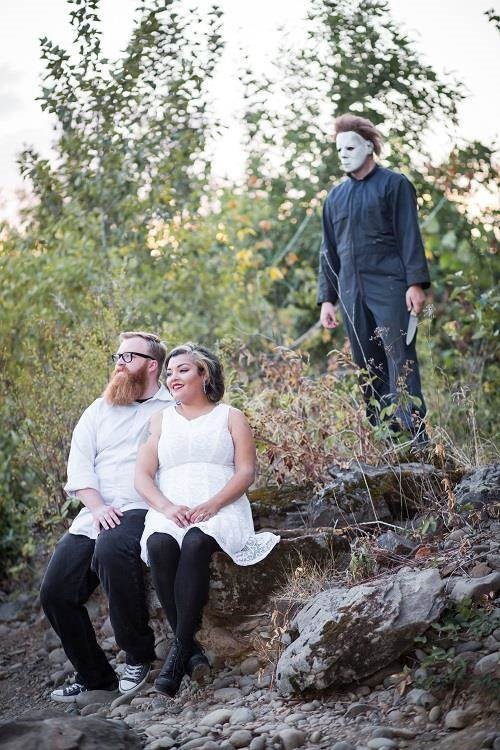 We did the photos in August right around 7-8 pm at a park on the Clackamas river, and luckily there was no one there. But we hiked for a while down a path just so we wouldn't get in any trouble, ha. We did have a few boats pass by on the river and we saw people staring, but no cops got called!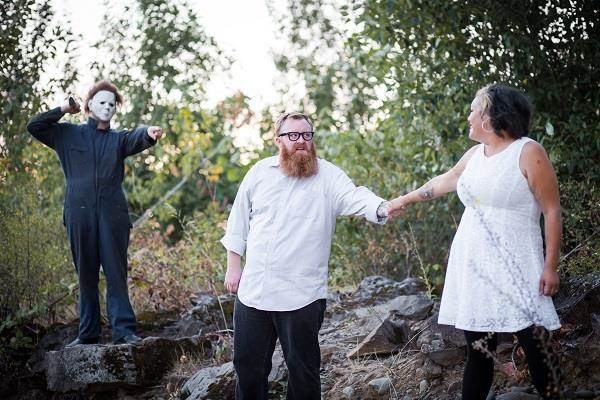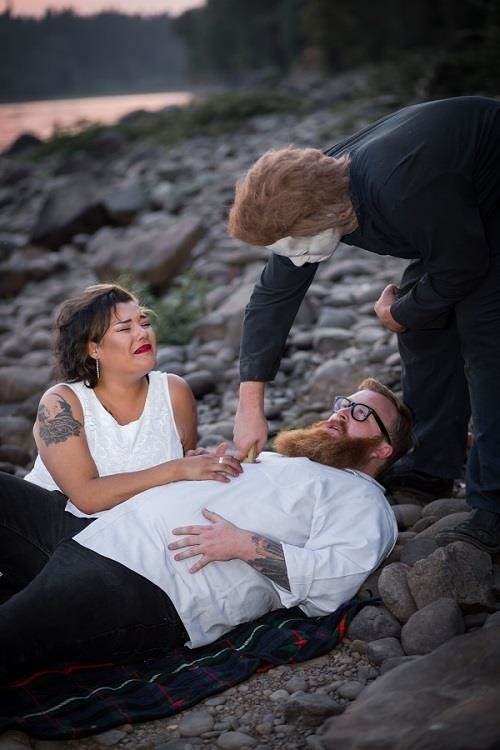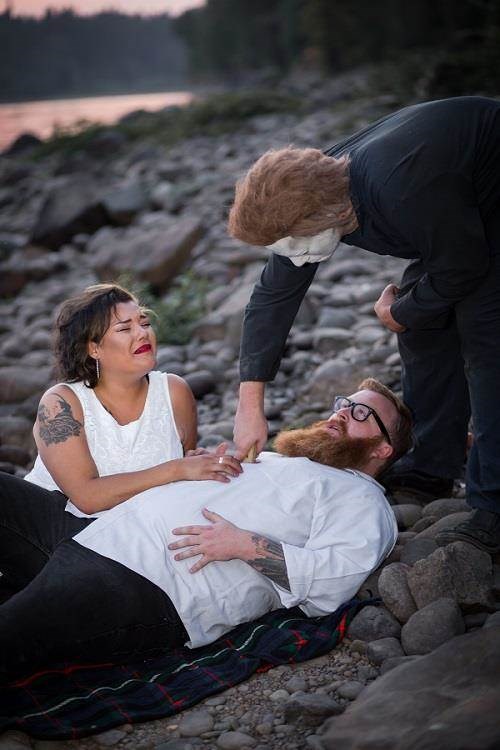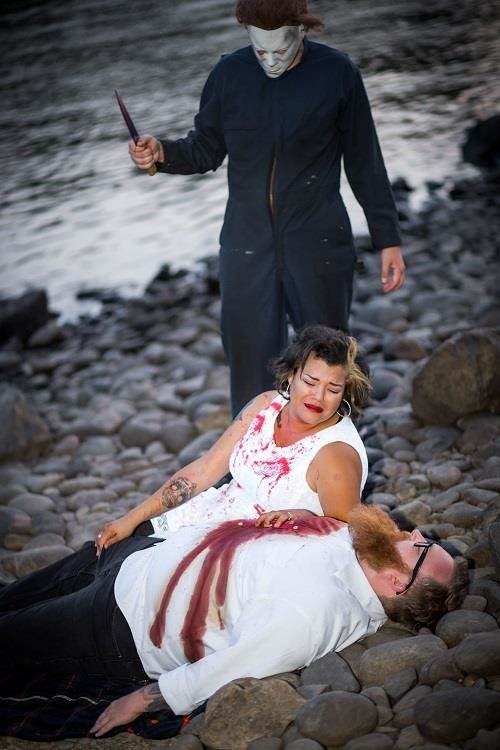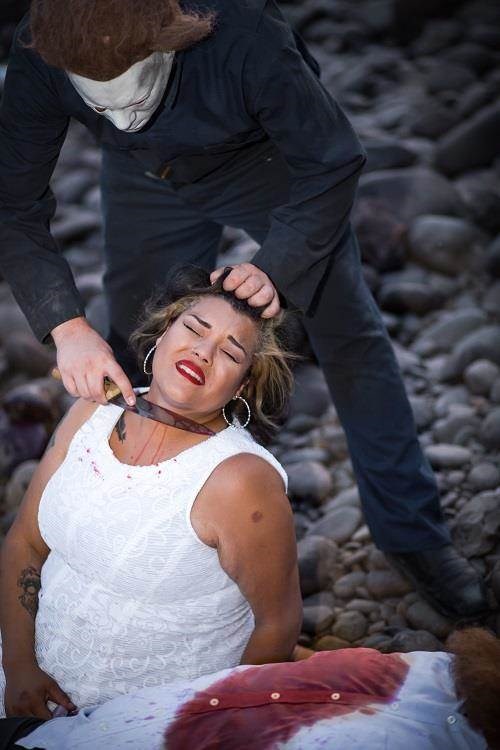 We are pretty morbid people. I drive a hearse for example, and we are leaving the wedding in it, so no one is really surprised. We are saving the more gory pictures for our save the dates and invitations. The photographer is not a horror fan and she said that she got nightmares from editing our pictures!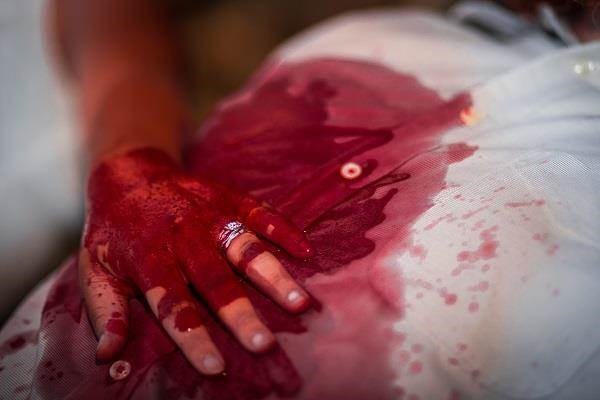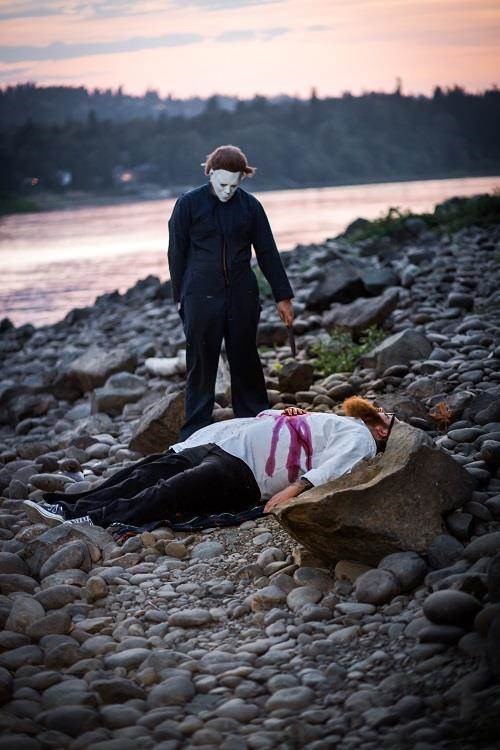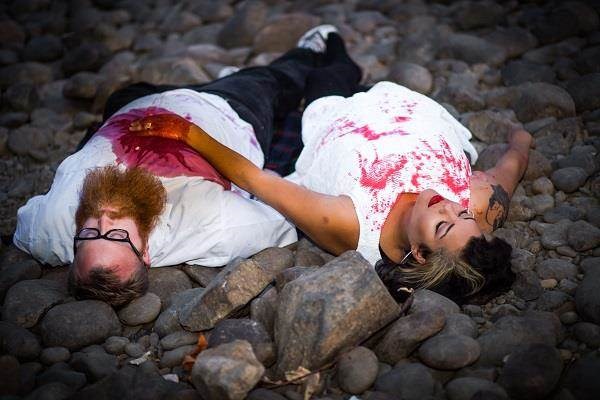 We love horror movies, and we saw an engagement photo shoot online where this couple gets attacked by zombies and we thought that since our wedding was going to be around Halloween, we should have Michael murder us.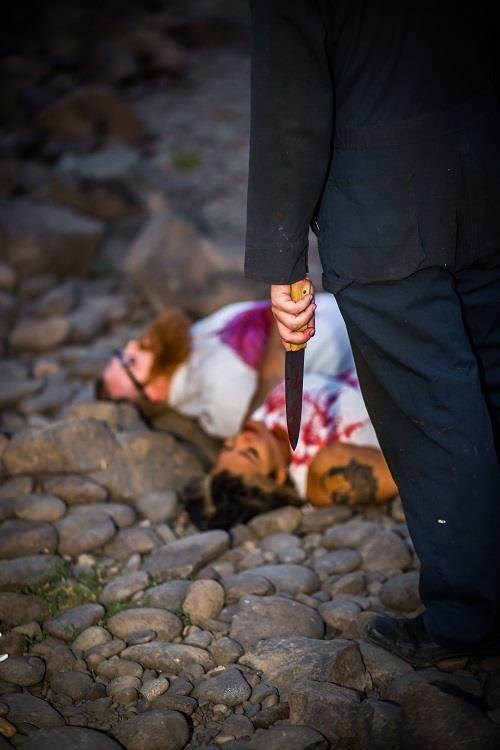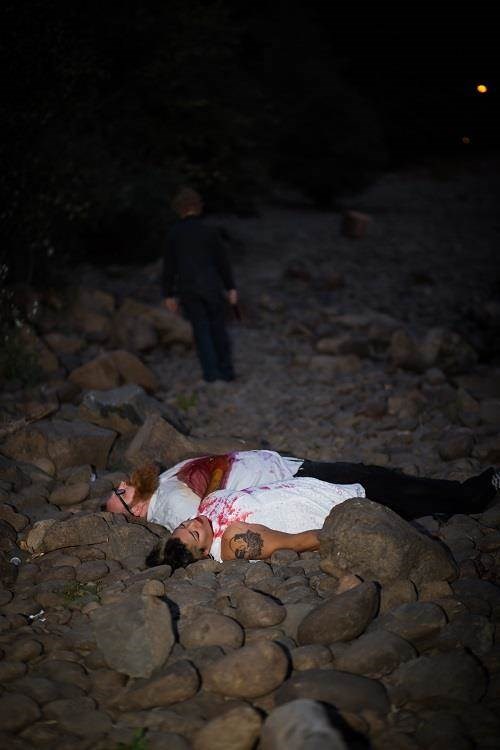 "Our wedding is gonna be October 29th 2016. It's going to be pretty gothic and filled with horror movie stuff, but we aren't gonna have a lot of gore or anything. No costumes either, just black and white and skulls and stuff, more classy but definitely gothic themed."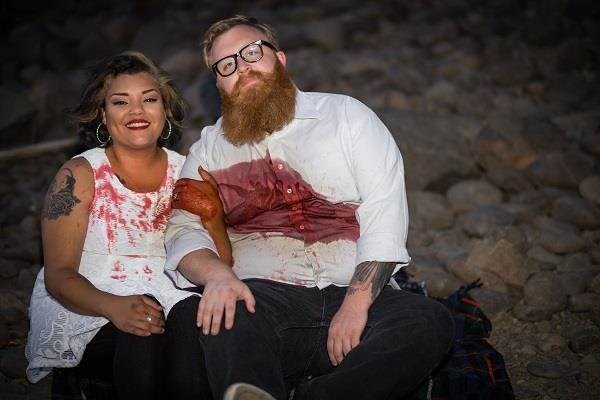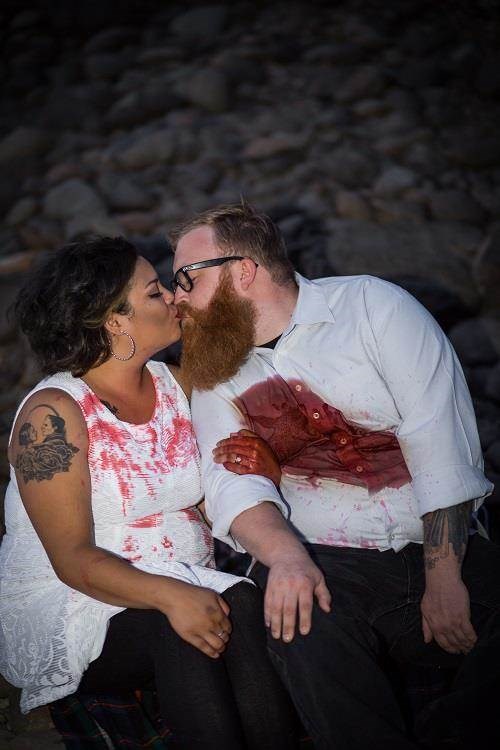 Phew! Everything turned out ok in the end and Nick and Janelle look bloody perfect for each other :)
Thanks to Nick, Janelle and Kaylee Rad Photography for sharing these killer images with us! Oh and thanks to Garrett too, aka Michael!
You can follow Kaylee on Facebook here.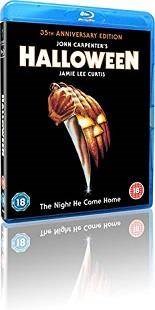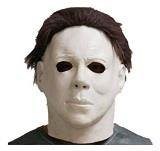 Get Halloween Blu-ray and a Michael Myers Mask on Amazon.
Excuse the affiliate links - it's a cut-throat world out there!