Kayleigh & Howard's Day Of The Dead Halloween Wedding
This page may contain affiliate links. If you buy something via these links, Misfit Wedding may earn a small commission at no extra cost to you. This helps keep our site free for you and our hand picked businesses. Read more here
As you may know we're currently running a competition where you can WIN a £1000 wedding photography package with Lorna Lovecraft, so it seems like a good time to show you last year's winners! Kayleigh and Howard tied the knot Halloween weekend, 2016. Here's Lorna Lovecraft to tell us how it went down....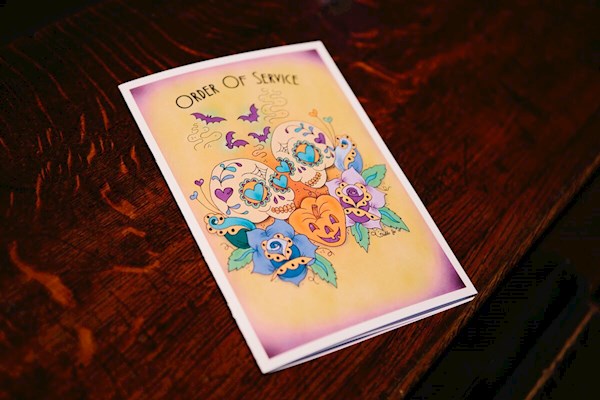 On the morning of Kayleigh and Howard's wedding, I excitedly followed my sat nav to the postcode of the church, St. Peters the Apostle, near Wakefield, and found....nothing. A big hill, lots of nice tress, no church. Oh dear. I wasn't too much in a panic as I always leave myself plenty of time, but it turned out the church is very well hidden! So I parked up my car and proceeded on foot where I found the little wibbly wobbly downward pathway to a very cute, but quite brooding and dark looking church. I loved it! So close to the main road yet outside that church there was nothing but lush green trees to be seen, you could even hear birds singing.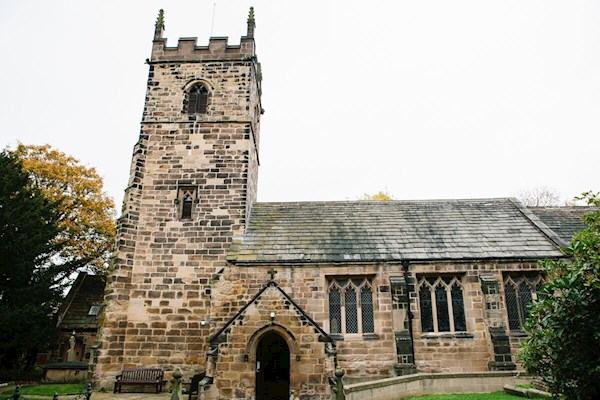 Inside the church was a flurry of activity: balloons being blown up to decorate the aisle, candy skull bunting being put up, orders of service divided between the chairs. The vicar was hilarious. I'm told she does stand-up comedy as a hobby and it showed! Howard looked super smart in his purple suit and the guys button holes with the little superhero characters were such fun.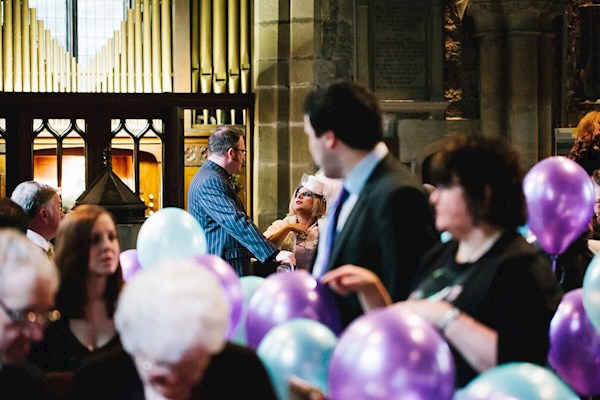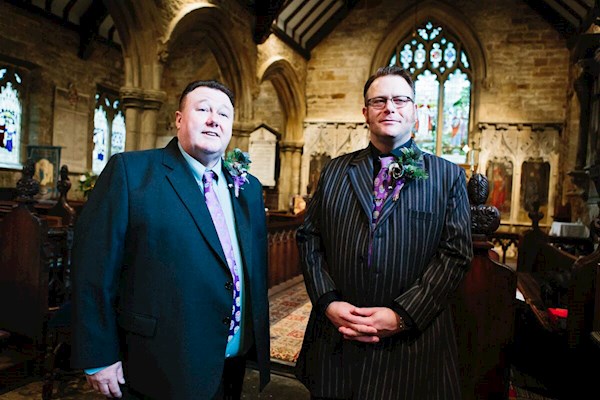 Kayleigh rocked up in a VW camper van wearing a 1950s style dress with custom tattoo embroidery. She had a comic book style headdress and THE most gorgeous shoes. It was at this point I realised I'd actually met Kayleigh before, suddenly a memory of a drunk pub conversation one Christmas eve many, many years ago sprang to mind!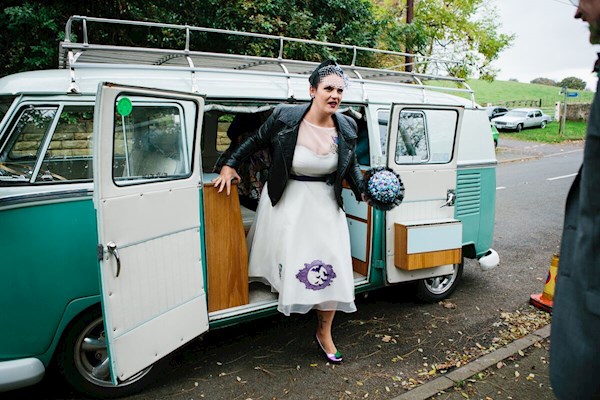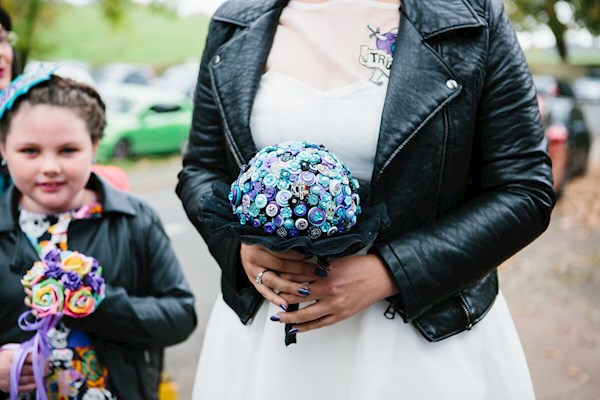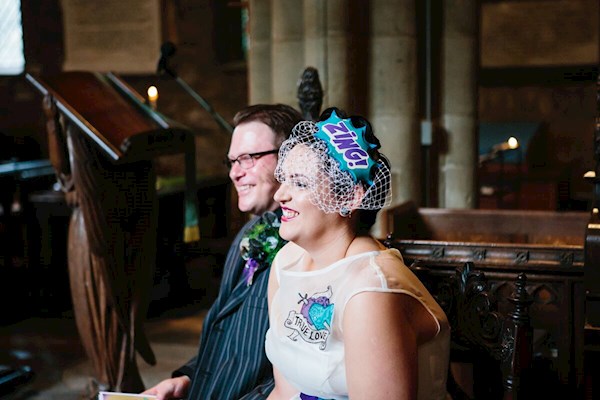 The wedding ceremony itself is one I won't forget for a long time, so many smiles and so much laughter. After the ceremony we went outside and released the balloons that had decorated the aisle in the church: I love it when couples do this, there is something really symbolic about those bright coloured orbs flying into the sky (I'm not sure what, I'm not that clever, but it sure as hell makes a great photo!)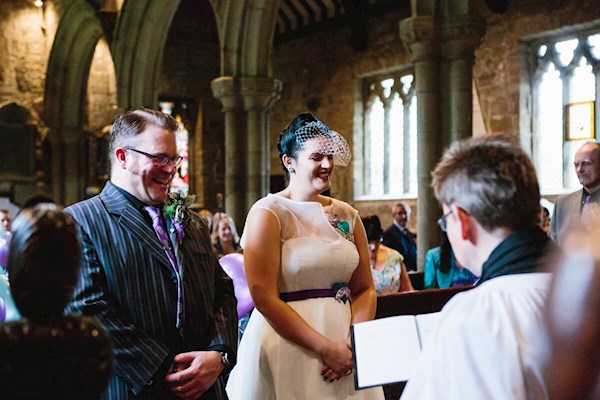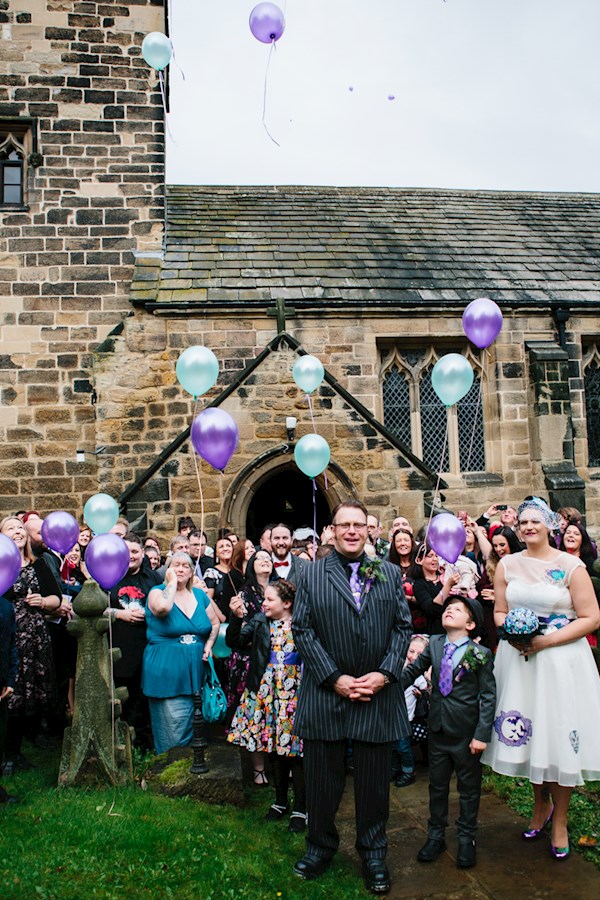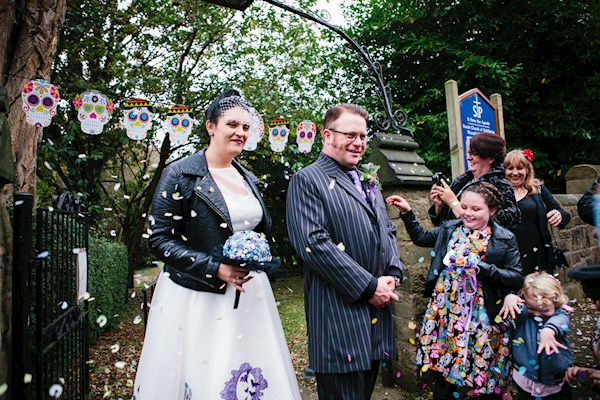 Next it was onto Wentbridge House Hotel in Pontefract for Brew Dog beers in the garden next to a helicopter. Weirdly, there were literally thousands of ladybirds there that day. One of the older guests told me it's a good sign/is lucky to see a lady bird on your wedding day. Considering how many of those red bugs were there that day, I told Howard he better get buying a lottery ticket. But even without a cash prize, I'm sure it's an excellent sign of an everlasting marriage. Me and the couple escaped the hustle and bustle for half an hour to shoot their portraits, and afterwards we went inside for food and merriment.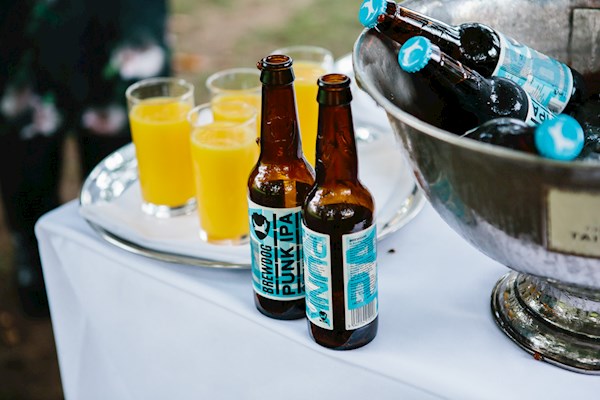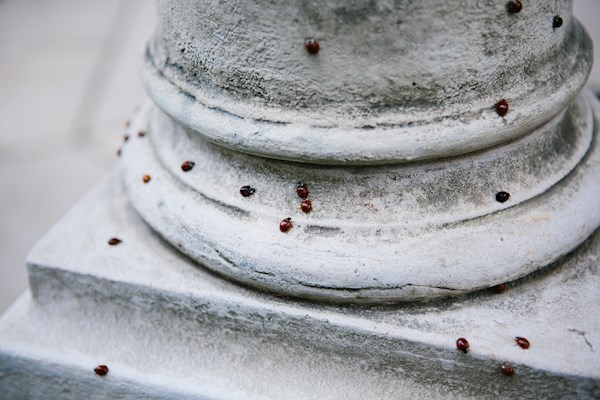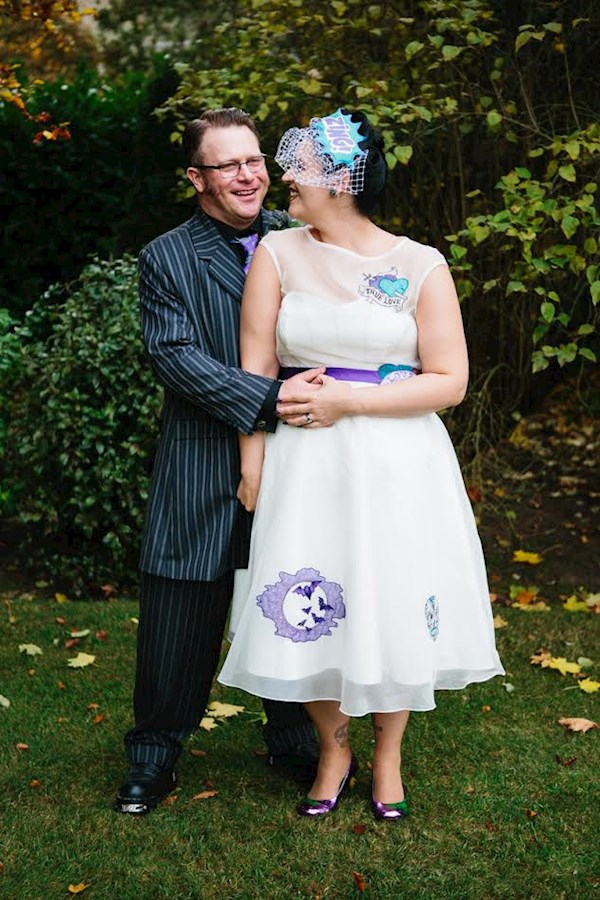 Table decoration wise there was VW campervan toys, sugar skulls and and shakers and each table had a different brightly coloured table cloth: which I loved! The reception looked a riot of colour and fun. I loved that they REALLY went for their theme. Too often you see weddings where the couple got nervous and backed out of some of their more crazy ideas but not these two. I really loved seeing all the mexican day of the dead touches and pinatas.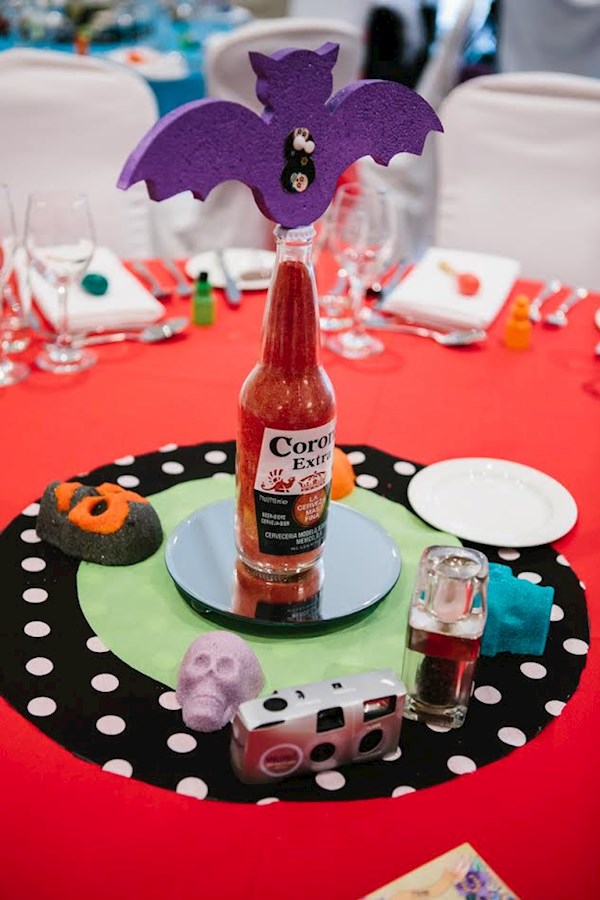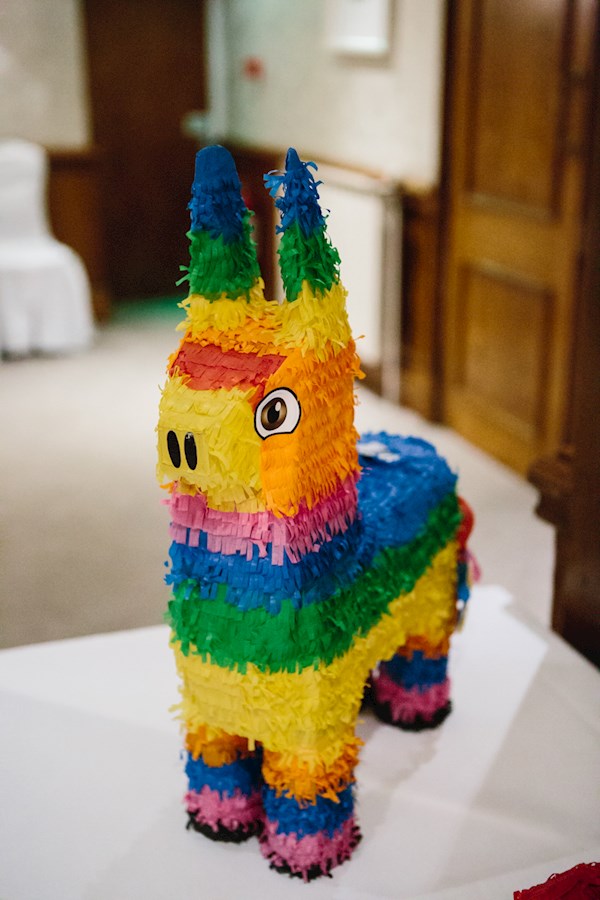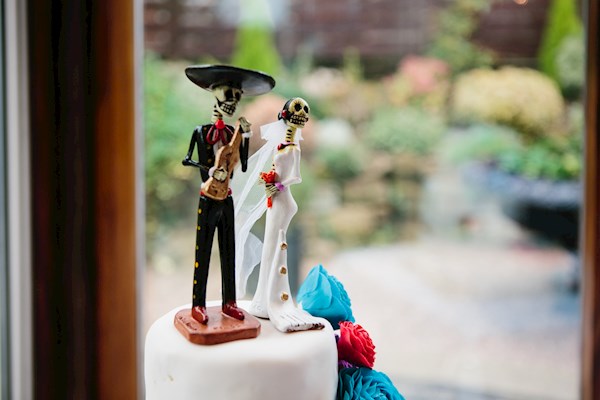 For entertainment they had a traditional Mariachi band. They wondered around the reception and even started a conga line at one point!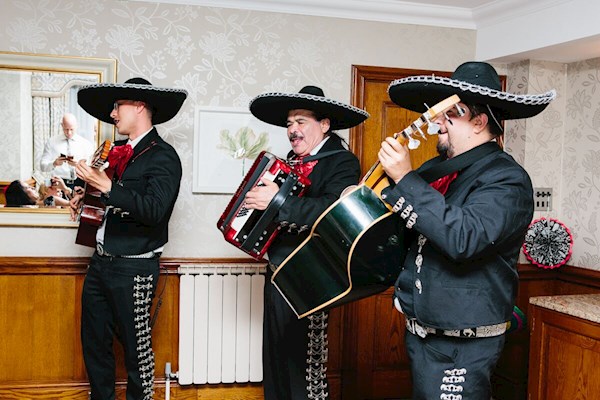 Overall I had a blast and I loved that it was a perfect celebration of these two souls :) Thanks Kayleigh and Howard, you rock!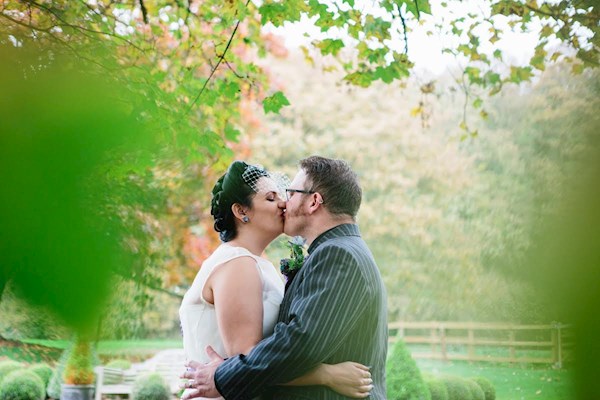 If you'd like a shot at winning your wedding photography with Lorna Lovecraft, enter the 2017 competition here!