Always Alternative
Horror and movie inspired jewellery and accessories.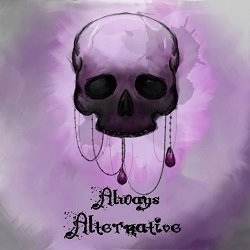 Always Alternative
Categories : Accessories Jewellery
Horror and movie inspired jewellery and accessories.
This page may contain affiliate links. If you buy something via these links, Misfit Wedding may earn a small commission at no extra cost to you. This helps keep our site free for you and our hand picked businesses. Read more here
About Always Alternative
---
Always Alternative is run solely by Erica Chambers who creates gothic, horror and fantasy accessories from a variety of materials. She specialises in using polymer clay to create uniquely designed heart shaped necklaces with a variety of inspirations.
Love your horror movies? Erica happens to be an 80s kid and grew up watching Hellraiser, Nightmare on Elm Street, Child's Play and so much more! These influences are obvious in her work and she's more than happy to be given a movie and design something for you based on that!
Prefer less gore and more goth? That's no problem at all! Erica loves her bats, coffins, skulls and anything by Tim Burton, so you're in good company with Always Alternative.
Erica also has another side which often shows in her designs. She loves the whimsy of movies such as Labyrinth and Alice in Wonderland and is a sucker for a sparkly glitter piece, so look out for those!
Erica makes a variety of accessories and gifts, from jewellery, including sterling silver earrings, to hair accessories and wall hangings. Custom work is always welcome so feel free to send her a message if you'd like something made just for you!
More from Always Alternative...
---