About Heather Feather's Design
---
"Hi! I'm Heather Feather! I started my company by selling feather jewelry and hair extensions in 2010. I love to make my own jewelry and to create custom pieces for others.
I began making crowns and tiaras this summer using crystals, beads, feathers and seashells and absolutely LOVE making them. These one of a kind crowns made from mostly natural materials create the perfect bohemian vibe.
Please feel free to email me with your ideas and let me create the perfect crown for you!"
More from Heather Feather's Design...
This page may contain affiliate links. If you buy something via these links, Misfit Wedding may earn a small commission at no extra cost to you. This helps keep our site free for you and our hand picked businesses. Read more here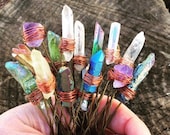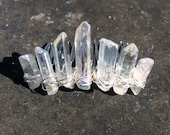 ---