Rock My Vintage
Original and inspired vintage clothing & accessories.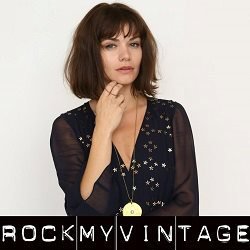 Rock My Vintage
Categories : Accessories Clothing & Shoes Dresses Jewellery
Original and inspired vintage clothing & accessories.
This page may contain affiliate links. If you buy something via these links, Misfit Wedding may earn a small commission at no extra cost to you. This helps keep our site free for you and our hand picked businesses. Read more here
About Rock My Vintage
---
*** DISCOUNT CODE BELOW ***
Rock My Vintage have some fantastic items for a vintage wedding. Although they don't have bridal dresses as such, they do have dedicated dress sections for bridesmaids, wedding guests, wiggle dresses, 1920s - 1970s dresses and so on. So there are plenty of options to choose from for your vintage look!
You can add the finishing touches to your wedding outfit with vintage style jewellery and accessories, all searchable by era, occassion, colour etc, which makes the website easy to use and very handy for browsing. There are some gorgeous hats including 1950s and leopard print options for a rockabilly wedding maybe? 
Free delivery on orders over £100 and Rock My Vintage deliver Worldwide.
Use the discount code RMV8 at checkout for 8% off your order!
More from Rock My Vintage...
---