Sammy Lea's Retro Emporium
Personalised Tattoo Art Wooden Signs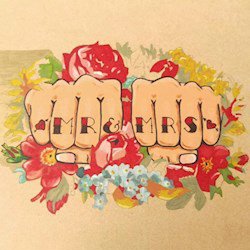 Sammy Lea's Retro Emporium
Categories : Clothing & Shoes Decorations Gifts
Personalised Tattoo Art Wooden Signs
This page may contain affiliate links. If you buy something via these links, Misfit Wedding may earn a small commission at no extra cost to you. This helps keep our site free for you and our hand picked businesses. Read more here
About Sammy Lea's Retro Emporium
---
Personalised wooden signs from Sammy Lea's Retro Emporium are handpainted with striking tattoo style designs.
These wedding signs are ideal for decor on the day, as a customised keepsake or a wedding gift for a kickass couple!
The signs are made from scratch, so you can be part of the design process and chip in with customisation ideas and requests so that you get something unique and completely tailored to you!
Now also available - custom painted wedding jackets!
More from Sammy Lea's Retro Emporium...
---