Tilly Lane Treasures
Quirky handmade & upcycled treasures!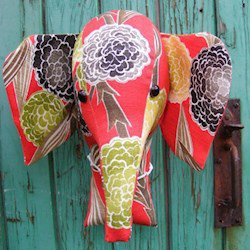 Tilly Lane Treasures
Categories : Gifts
Quirky handmade & upcycled treasures!
This page may contain affiliate links. If you buy something via these links, Misfit Wedding may earn a small commission at no extra cost to you. This helps keep our site free for you and our hand picked businesses. Read more here
About Tilly Lane Treasures
---
Tilly Lane Treasures is a collection of handmade, quirky items, that are mostly upcycled, re-loved, recycled, remade, rehashed and reinvented into something pleasing to the eye!
Owner Valerie (Val) Smith is always looking to make something that's a bit different to what everyone else is making. Her motto is "A day without creating something, is a day wasted!"
Faux taxibermy fabric animal heads make quite striking wedding gifts.