About Wedding Dress Fantasy
---
If you want a custom made wedding dress that will turn heads then Wedding Dress Fantasy's owner and professional bridal gown designer Tova Marc is the lady you need to speak to. Some of the dresses here are out of this world!
We know black wedding dresses can be hard to find, but this is one place where you will find a whole range of Gothic gowns, corset dresses, halterneck designs, strapless..... the list goes on, all available in black! Or black and red for a more vampy look, or black and orange for a Halloween wedding, or black and white if you're torn between traditional and goth!
Of course you may not be looking for such a dark dress, in which case you'd better take a look at some of the gorgeous gowns available in other colours including purple, lilac, blue, green, red, pink, champagne or ivory. And if the designs you see in the online shop aren't quite perfect for your dream dress, then you can drop Tova a message about creating a custom design just for you!
More from Wedding Dress Fantasy...
This page may contain affiliate links. If you buy something via these links, Misfit Wedding may earn a small commission at no extra cost to you. This helps keep our site free for you and our hand picked businesses. Read more here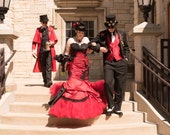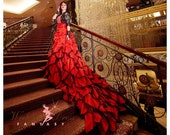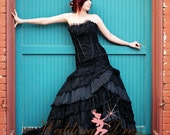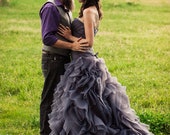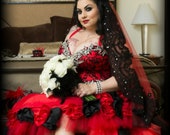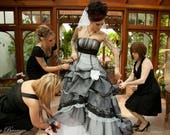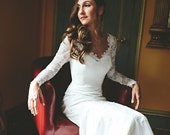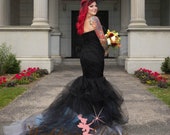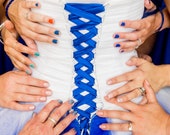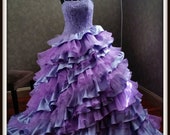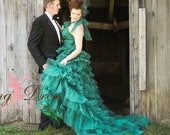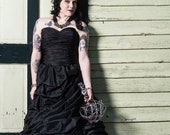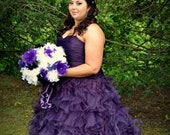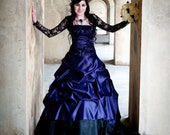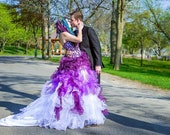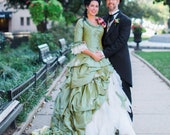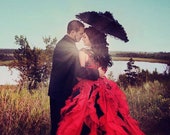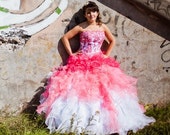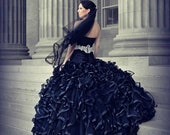 ---