This month we have turned the spotlight on the fabulous French Made for our Misfit Of The Month feature.
If you like a bit of cake and you want something special for your wedding day, then keep reading!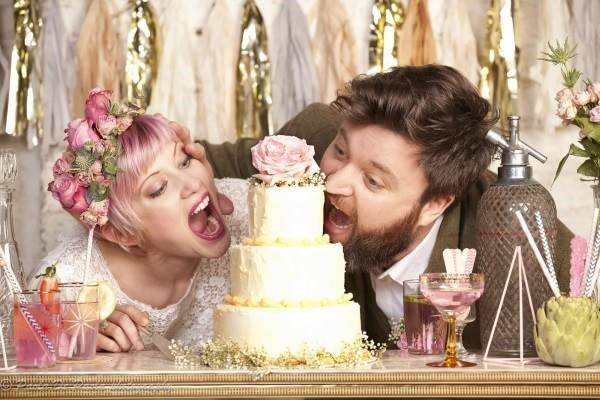 Hello there, who the devil are you?
Bonjour! I'm Lauren. I was born and raised in Marseille in Provence but I moved to the UK because I have always been passionate about avant-garde British music and fashion. The French are usually famous for many good things – perfume, couture, inventing cinema – but the defining characteristic of the French culture is our love of good food and celebrating in style. French Made fuses this tradition with London uniqueness and the result is cakes that are inspired by quirky fashion, vintage and rustic chic.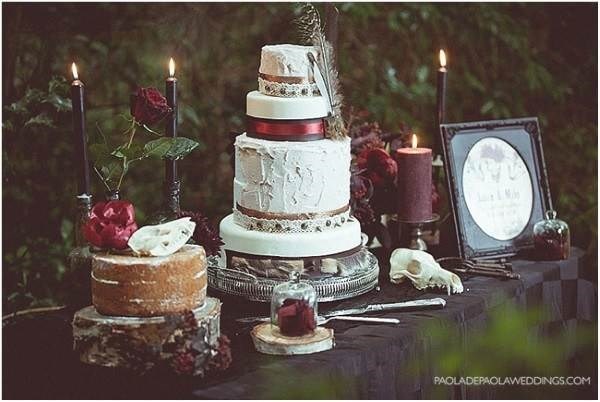 Have you always had a passion for baking?
Yes. I have always loved it. Also, I worked in a bakery in France as well as studying for a few years. So I learned a few tricks there.
What are your favourite types of cake to make?
I love my cakes to look (and taste!) homemade, rustic and quirky!
What goes into making the perfect wedding cake?
Meeting the couple and discussing their big day to understand what they are about is a starting point. Then, fresh, organic ingredients which mixed together magically turn into a creation that wows everyone. In my opinion, the taste should be as important as the look. We've just introduced a whole new range of delicious homemade jams such as quince, peach and lavender and fig and walnuts. Yum!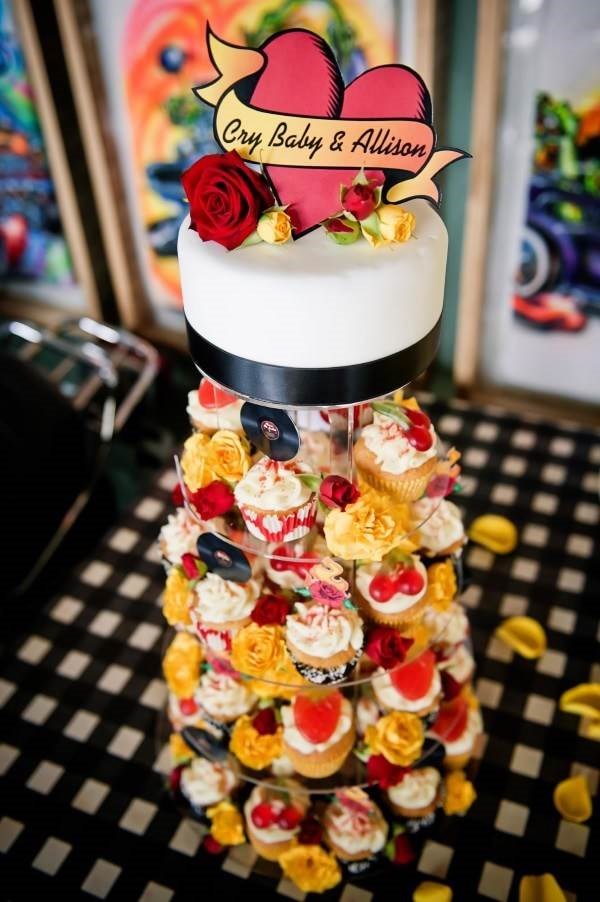 As well as wedding cakes you do dessert tables; what can we expect to find on these?
All sorts of treats, cupcakes, cake pops, mini tartlets, cannelés, macarons, cookies, cheesecake, petit-fours, mini sponge cakes - the possibilities are endless!
We also come with our stands and platters and set it all up for you and make it look pretty.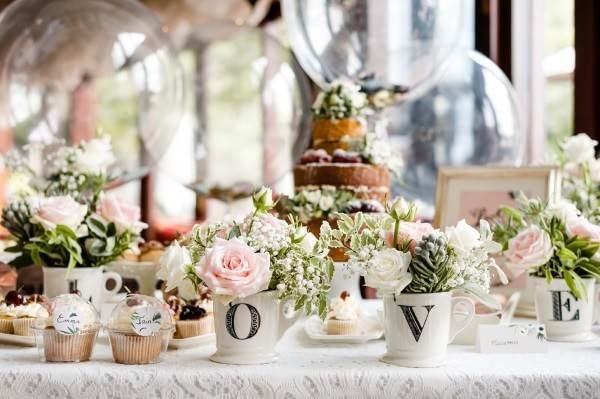 Photo by Ann-Kathrin Koch
Is the traditional white wedding cake becoming less popular in favour of more interesting cakes like the ones you create?
Because of the look of our work and website, we don't tend to be asked to make such cakes and I am totally happy with that!
Which of your cakes are the most popular?
Definitely naked cakes. Mostly vanilla sponge filled with buttercream and fancy jams. Decorated with fresh organic berries and lovely flowers. By far!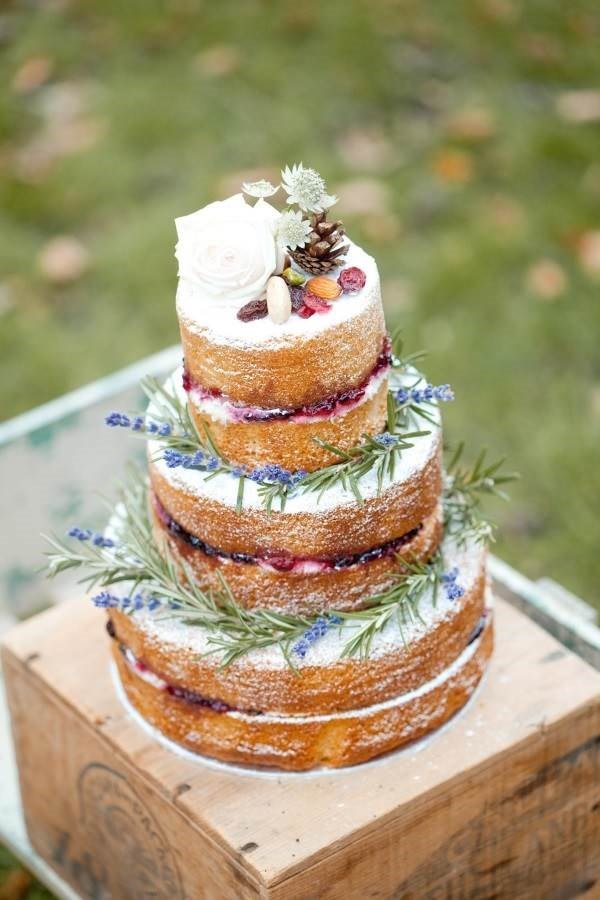 Can you tell us about some of the more unusual projects you've worked on?
I often organise alternative bridal styled photoshoots which are featured on wedding blogs and magazines. For the latest one, my inspiration was some French 80's artists I grew up admiring, especially Pierre et Gilles. So my team of fab suppliers went bright, colourful, used lots of sequins and glitters and the result was a bit twee, a bit 'anarchic' but with a touch of cabaret glamour, fun and open-mindedness with an emphasis on equal marriage.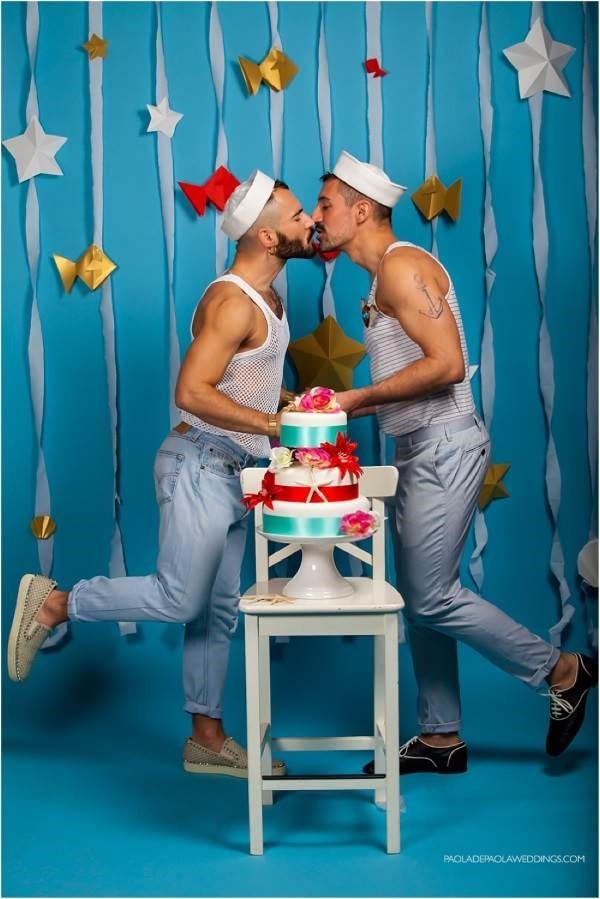 What are you working on at the moment?
Other photoshoots as well meeting lots of lovely couples to plan their wedding cake.
What is the most satisfying part of your job?
Making people happy on one of the best days of their lives.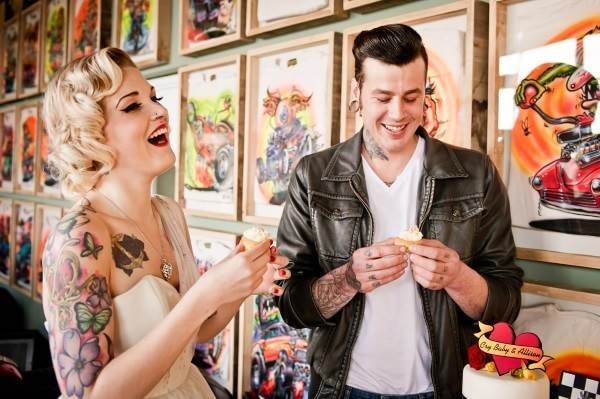 What can customers expect if they choose you to make the cake for their big day?
A beautiful, delicious cake and a smooth friendly service.
We all know how stressed people get when they're organising their wedding day, who do you find easiest to work with, brides or grooms?
Honestly, we tend to attract the quirky, arty type of couples who are quite relaxed about their big day so no Bridezillas yet!
---
So there you have it, now you know what goes into making the best wedding cakes and you also know where to get them!
Check out French Made in the following places: