Your wedding vehicle is an important part of your day and shouldn't be overlooked
It's a great opportunity to add that 'wow factor' to the occasion and show people what you're all about.
This month we're going to open your eyes up to some of the more unusual vehicles you can hire that are a cut above the usual wedding cars you'll have seen.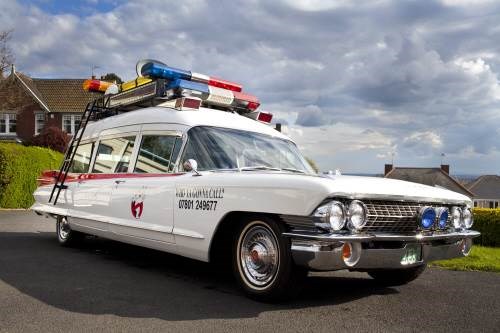 There's not much the people at American Dreams don't know about cool cars, so we shot them some questions and are very happy to make them our 'Misfit of the Month' for April.
Tell us about American Dreams...
American Dreams is the largest provider of classic American vehicles for weddings and promotional/film work in the UK and we pride ourselves on the quality of cars we provide and level of service that we offer. We also offer a hand-picked selection of non-American cars such as a VW "Herbie" replica, short wheel-based Minis (we're talking 8ft long in total – hilarious!) and also various other off-the-wall vehicles. We have links with owners of many other cars such as Ferraris and Rolls Royces etc. so can possibly help if a non-American vehicle is required.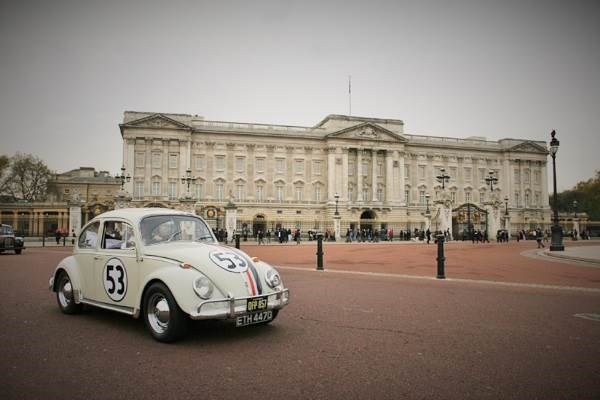 Who owns all of these magnificent cars?
The majority of the cars we offer are provided by owner/drivers all over the country. We meet car owners at car shows and club meets etc. but also have many people approach us via our website wishing to register their cars with us. Some of the cars we offer are company owned but we are London based so wouldn't usually provide these cars for a wedding in Birmingham for example. That said, sometimes the client really wants one of our cars and is prepared to cover the extra costs for additional time and fuel involved in taking one such a long distance. We're very happy to do this but the cost can be prohibitive as these cars are anything but cheap to run!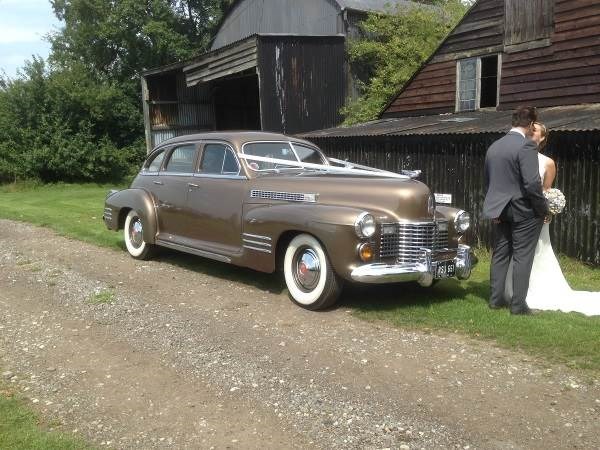 Which cars are the most popular?
Without a doubt Cadillacs. We offer cars of all ages, shapes and styles but we have more Cadillacs on our books than any other make. They range from our company owned 1941 Series 63 Sedan (a VERY rare and beautiful car - see photo above) up to cars from the 1970's and all points in between. Many people ask for a 1959 Cadillac as they have the biggest fins and are the absolute high point in American car design excess – definitely not for the shy and retiring type.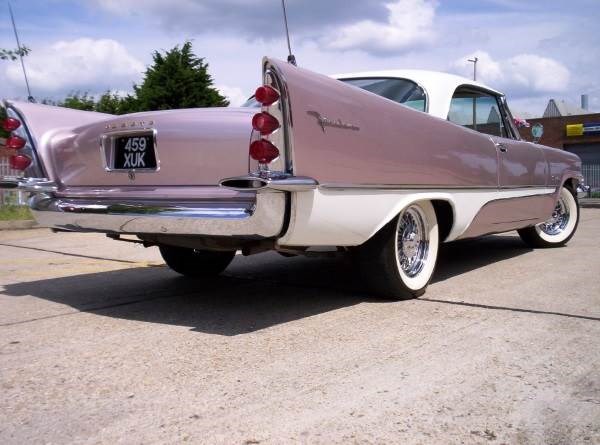 Do you have a personal favourite?
That's a really hard question – depends if you mean one that I own or one that I wish I owned? My problem is I've had a love affair with American cars for over 30 years and am getting very greedy when it comes to owning these chromed beauties. I've owned many "yank tanks" over the years and currently own six Cadillacs, my first and favourite being a beautiful baby blue 1953 Cadillac convertible which I've owned for over 25 years. My kids have all grown up with this car and the memories we share of hysterically funny days out and adventures together are very strong so it's more like one of the family - if I ever wanted to sell it I think they'd disown me.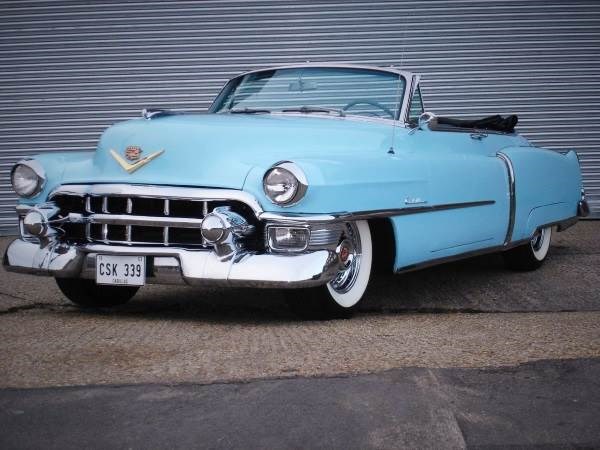 I'm also very fortunate to own two of my other favourites cars, a stunning Highland Green 1967 Mustang Fastback and an absolutely outrageous Lime green 1962 Cadillac Low Rider - both of which were restored and sold on the Discovery Channel's "Wheeler Dealer" program.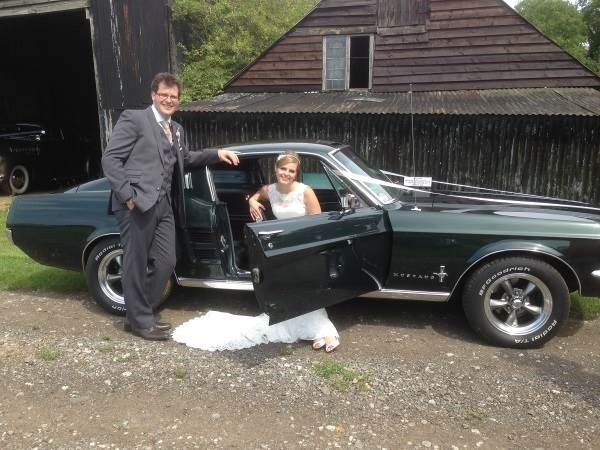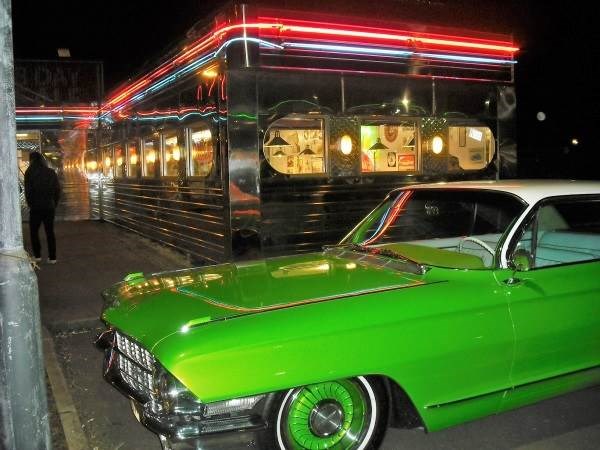 Are there any vehicles you wish you had on your books?
From a business point of view anything goes – we have everything on our books from Mustangs to Big Rig American trucks and from Knight Rider's "KITT" to Dukes of Hazard "General Lee" - we even have a replica Ghostbusters Cadillac and so it never ceases to amaze me what people want for their big day.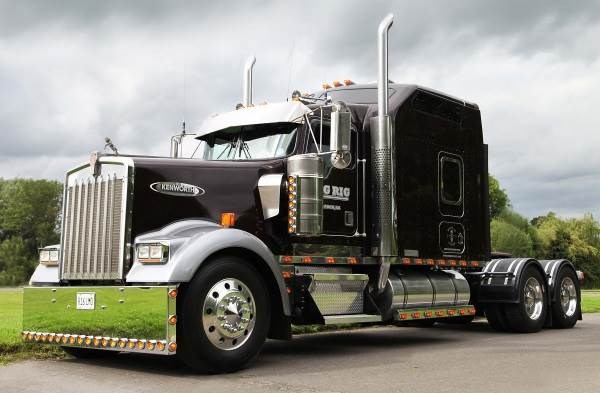 Do you get any strange requests?
The most unusual request we've had was for a 1970's American Hearse – an unusual request for a wedding and one that we just couldn't fulfil but I'm working on it and will hopefully have at least one available soon.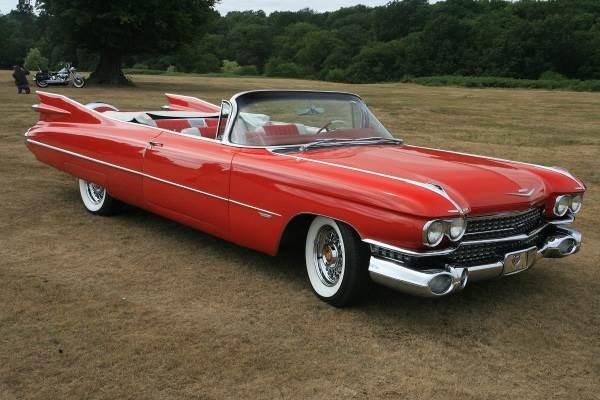 Do you ever attend the weddings where these cars are being used?
Being in the business I'm always being asked by friends to supply cars for their weddings (usually the second or third time round I might add) or for their children's weddings. Usually my partner and I are invited anyway so it's my pleasure to do this for them for two reasons. Firstly it saves them the cost of hiring cars as I do it free of charge (I know, mug !!) but secondly and most importantly it's fantastic to be part of their special day and to help make it even more memorable. One in particular stands out and that was my sister's wedding a few years back. She lives in Devon and we took the 1953 Cadillac down the day before, boot fully loaded with suits, dresses, flowers, cases – you name it we squeezed it in. We arrived in plenty of time and met my entire family at the hotel, it was very special. Special until we realised that both my daughter's bridesmaid dresses were hanging in the hallway at home (we both thought the other had packed them!). Being a family wedding everyone who had keys to my house was with us in Devon so I had to get my neighbour to break in, get the dresses and put them in a cab for the 200 mile journey to the hotel (oh how I laughed when I got the cab driver's bill…….). The wedding itself was in a little village that hadn't seen a wedding in many, many years so the entire village turned out to watch and cheer. The oddest thing occurred when they went to sign the register because the previous wedding in the book took place in 1953 - the same year the Cadillac was built!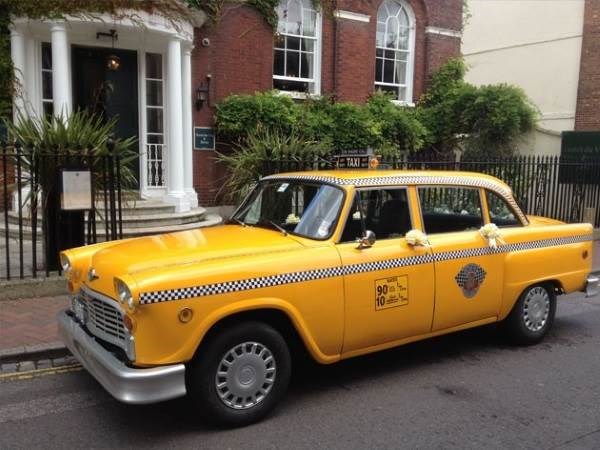 What makes American Dreams stand out from the crowd?
The effort we put in and the quality of cars and service we provide. Everything we do is geared around making the bride and groom's special day go without a hitch.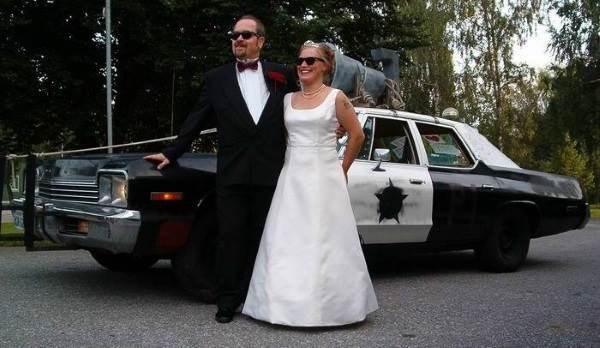 What can your customers expect from you?
Great service, great cars, great drivers and great prices.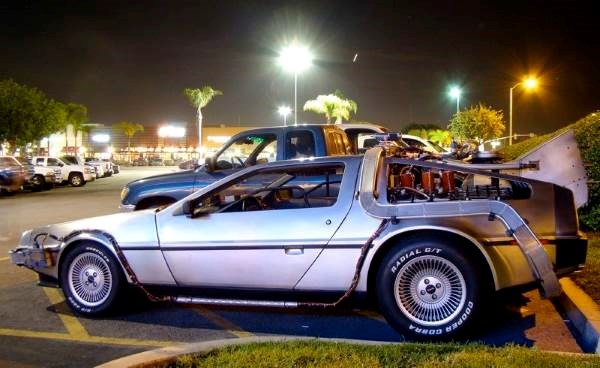 What areas do you cover?
Our office is based in London but we cover pretty much all of the country via our network of owner/drivers. Obviously we have black spots where we can't provide cars and the availability of specific cars depends on where in the country the car is based but if the client is flexible we can usually find something very special.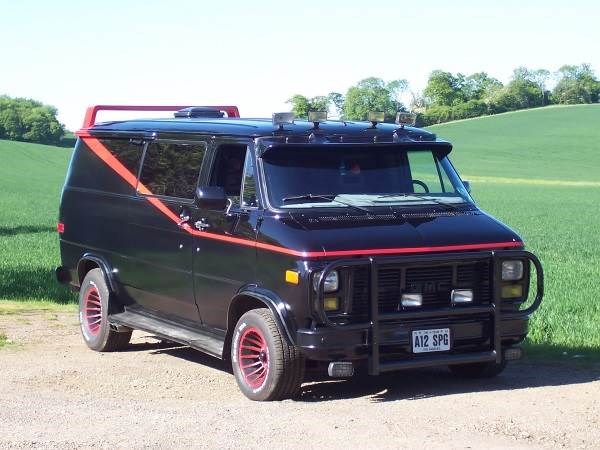 Is there anything else you'd like to add?
As a thank you to your readers for using us, American Dreams will donate 5% of the profit for any completed booking made to Cancer Research UK.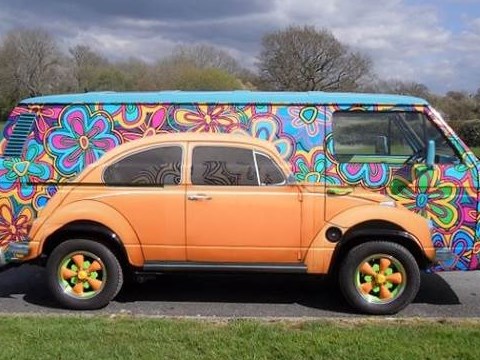 So there you have it, thanks to American Dreams for that amazing insight into their world of gorgeous vehicles. There are shedloads more amazing cars on their website, so if you're looking for something a bit different for your wedding, go take a look.
We're especially looking forward to the arrival of the aforementioned hearse, bagsy first ride in it!