Mindpipe Weddings
Misfit of the Month February 2016
This page may contain affiliate links. If you buy something via these links, Misfit Wedding may earn a small commission at no extra cost to you. This helps keep our site free for you and our hand picked businesses. Read more here
This month we are showcasing the work of Mindpipe Wedding and Event Stationery in our Misfit Of The Month feature. The two crazy talented individuals behind the operation produce some supercool work based around the personalities and interests of the couples they work with. We interviewed one half of Mindpipe to learn a bit more about what they do...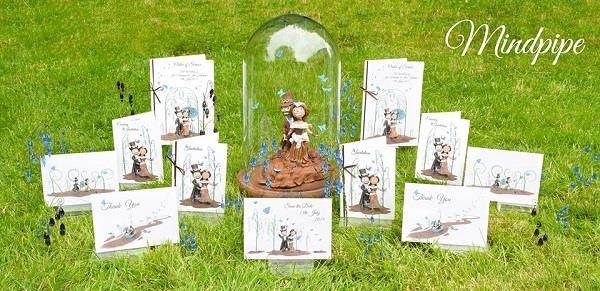 Can you please introduce yourself?
I'm Matthew from Mindpipe Wedding and Event Stationery, I am the co-founding artist and animation character wizard. With my partner in business and life, Petya (the maker extraordinaire), we make amazing bespoke wedding stationery designs to suit any style and personality and we have so much fun doing it.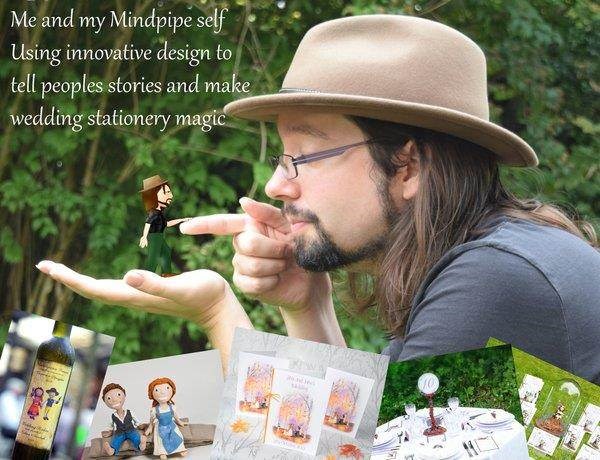 How long have you been doing this, where did it all begin?
It all began once upon a time in 2012, when I created a pair of adorable characters to congratulate some friends on their engagement. They loved them so much and couldn't find anything elsewhere that suited their personality, that they asked us if we could do wedding stationery designs for them. We loved the idea and the stationery was such a success at the wedding, with everything from invitations to bespoke wine bottle labels and place settings, that we knew that we had to do more. So we set about developing Mindpipe as you can see it today.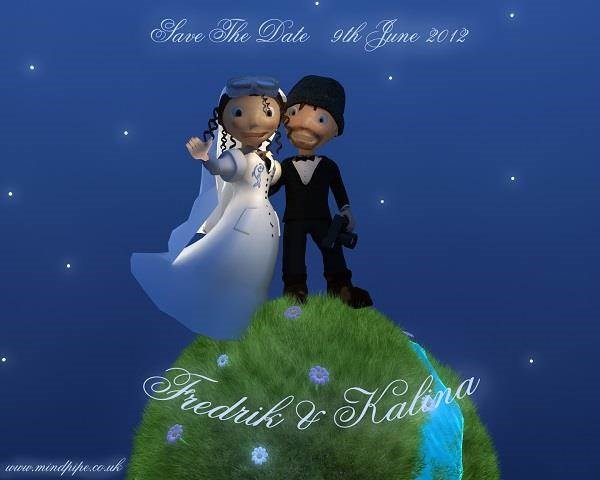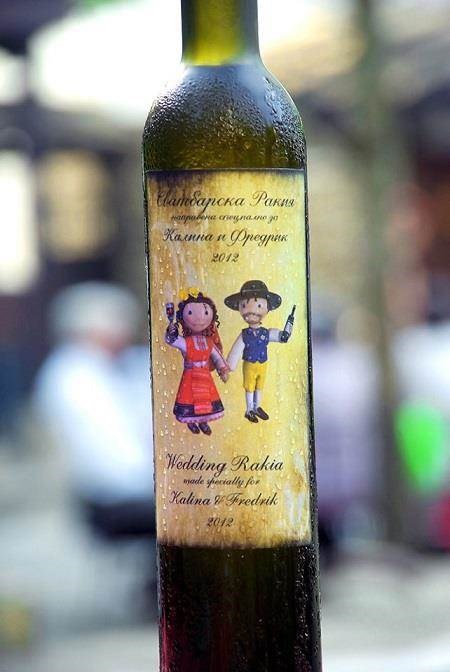 What sort of products can people order from Mindpipe?
Our couples can order almost anything paper that they might need for their wedding, we do all the essentials like invitations, save the dates and RSVPs and orders of service, but we also love developing brand new products specifically for individual weddings. We have made wedding favours, like our much loved film reel bookmarks, and animations to support the groom during his speech all as a response to specific clients needs. The only limit is quite genuinely your imagination.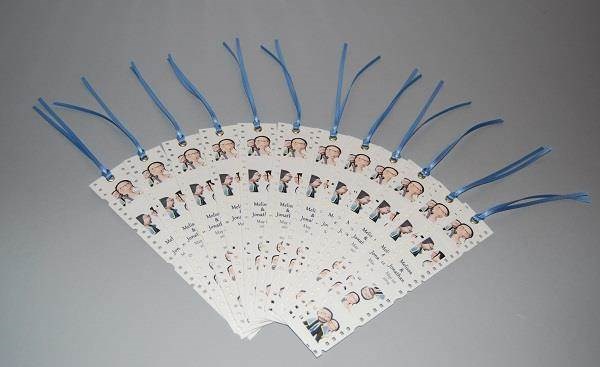 Which of your products are the most popular?
Our biggest seller has to be invitations, because they are the backbone of any wedding. Everyone having a wedding needs to let people know where to be and when, and with our service we help guide you through the challenges of what information to put in where and how to present it, as well as creating unique and personal artwork for each customer.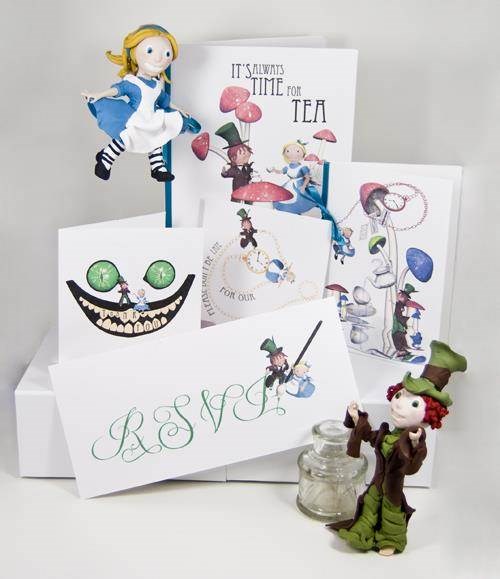 Can you tell us about some of your favourite designs?
My favourite design has to be a collection we made for a couple last year. The wedding was in many ways very classical and beautiful and it was very important to the bride that we keep the elegance throughout every aspect of the design, but when it came to their table plan we were admittedly a little stumped at first, because for their film themed table names they had chosen such elegant cinematic classics as Ghostbusters and The Inbetweeners! This was an amazing design challenge and our deep purple cinema screen designs that we developed in response are some of my favourite work to date.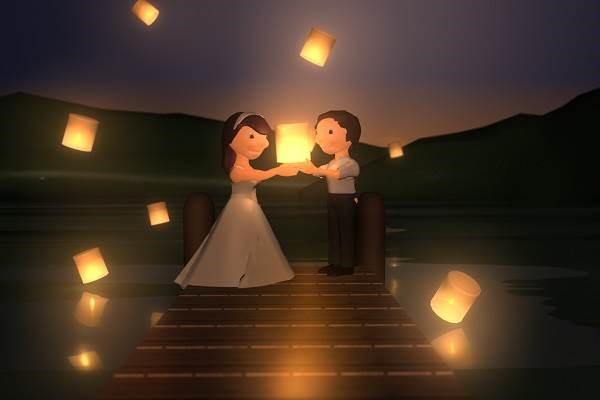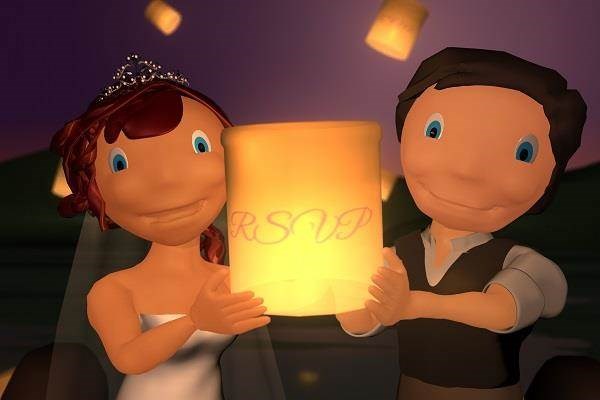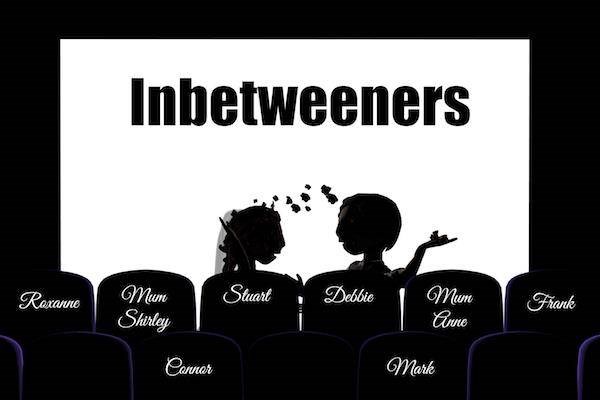 How far in advance do people need to order?
Customer need to allow at least a month from us starting to design to final delivery. This gives us time to properly discuss with our brides alterations, changes and print choices and ensure that they get something perfect for their wedding. We can usually split the stationery process into 3 distinct stages. Save the Dates (which go out from 18 months to 6 months before the wedding) are stage one where we give a hint of what is to come. Invitations and RSVPs are stage two (which go out between 6 months to 2 months before the wedding) where we start adding more specifics to the designs. It could feature the venue or reference the kind of entertainment for the reception. Finally, there is stage three (which is everything for on the day) which includes orders of service, wedding favours and table numbers. Every piece of stationery has unique artwork designed for its specific function.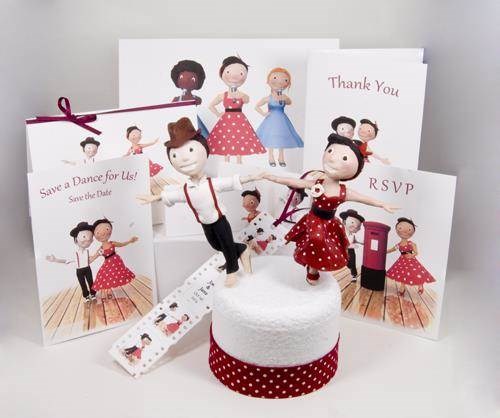 What is the most unusual/interesting order you have worked on so far?
The most individual design we have done was one of our first ones where we had a couple who wanted their characters to be dressed in a very specific way. The groom wished to be dressed in space marine armour from Warhammer 40000 and the bride wanted to be dressed as her World of Warcraft character, with a sash of her clan tartan thrown in the mix. It was incredible to have such a fantastically individual brief to work from.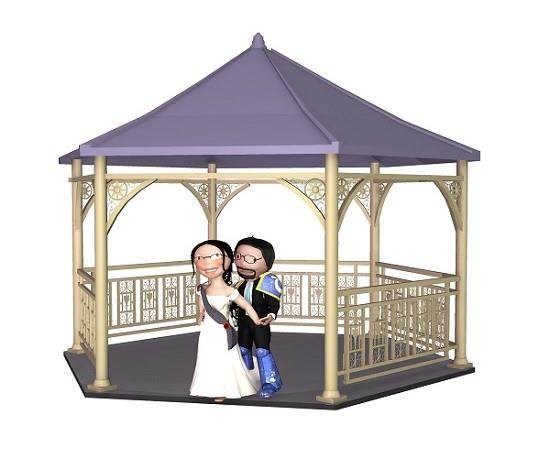 Without giving away your secrets, would you be able to talk us through some of your work processes?
The designs always start with our basic characters, Jim and Jane, who are always waiting in our animation software to be dressed. After our initial design consultation we have an idea of how our couples want to look. We take any clothes that match from our character wardrobe and make any that we don't already have, then we dress the characters ready for the party. When the characters are decent we then start posing them in a scene designed for them. Throughout this we are tweaking the characters skin tones eye colours and hairstyles to match how the couple wants their characters to look. When we are happy we send a first proof of the design to see what the clients think and make any changes that they request and repeat this process until they are really really super happy, at which point we print.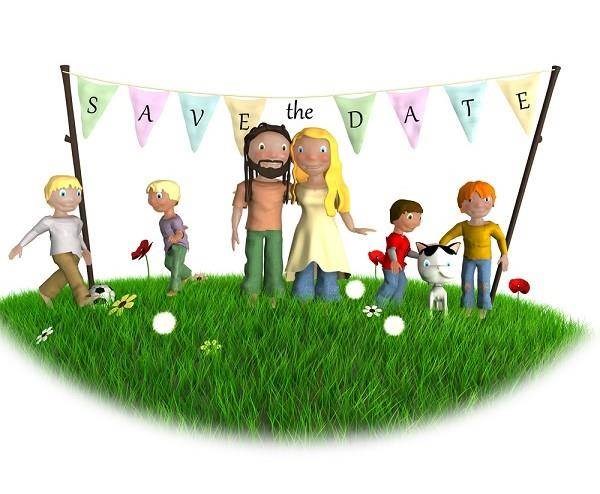 The characters you create look so cool, what kind of reactions do you get from people when they see these cute little versions of themselves?
The reactions we get are the best part of what we do, they always go down well, but my favourite response so far was from last year when we got an email as soon as they arrived saying "We love them!!! They made me cry when I saw them." It was wonderful to get such amazing feedback and we really love how much our couples love our designs. Particularly as we get to know everyone we work with quite well, it means even more when we make them so happy. Though it does get quite challenging sometimes as we keep getting invited to our clients' weddings and my waistline can't cope!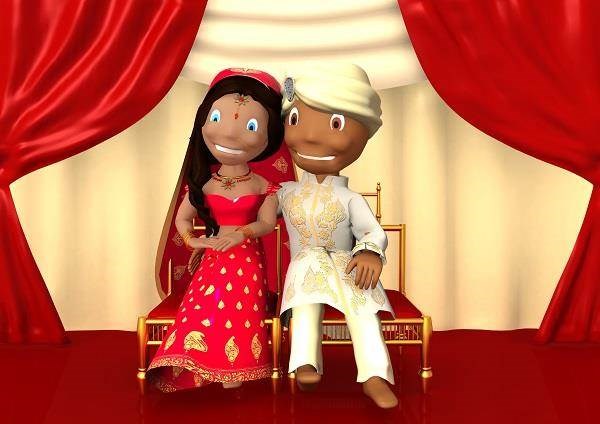 What makes Mindpipe stand out from the crowd?
Our designs are truly very different and our products are beautiful, but what really sets us apart is our commitment to a fully bespoke experience. It is fundamentally important to us that we get to understand what our couples would like and deliver something extraordinary for their wedding day. We take great pride in our work and go to great lengths to make sure that we create work that our clients will treasure forever and that we can be proud of.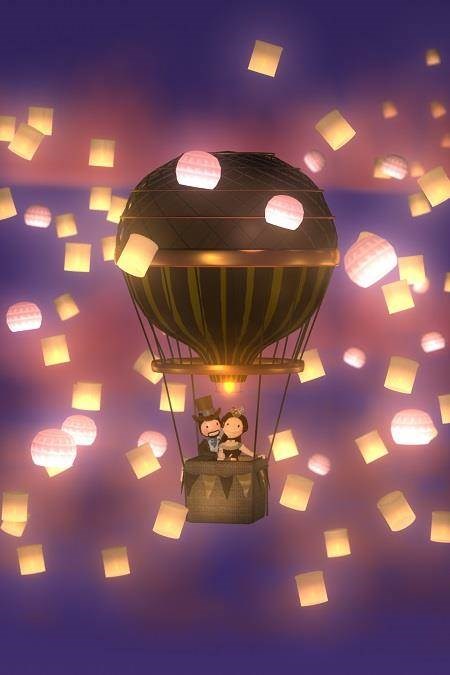 What can customers expect from you and your work?
Our customers should expect to be wowed. Our service, business and ethos is about wowing people and we love doing it. As we get to know our couples and they get to know us, we learn about what little extras we can add to take a design from lovely to amazing, so that after the wedding dust has settled they have a whole collection of artwork that they will treasure for the rest of their lives.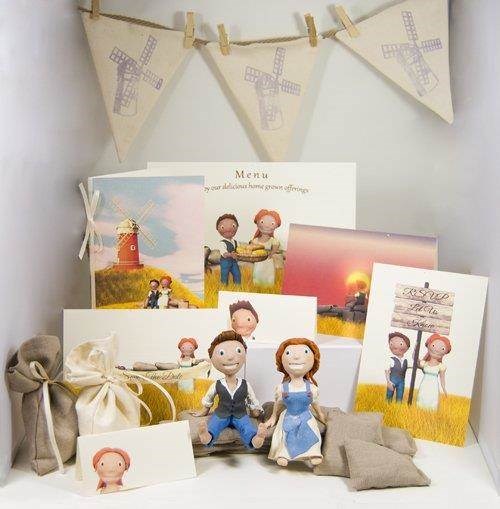 Are you working on anything at the moment you would like to share with us?
We are very excited at the moment as on top of all the amazing couples we are working for we are also now exhibiting at the Eclectic Wedding Extravaganza on the 21st of February in Birmingham. This exciting event for couples who want to have fun and be themselves is going to be an amazing opportunity for us to let our hair down and exhibit some of our more exciting ideas and designs.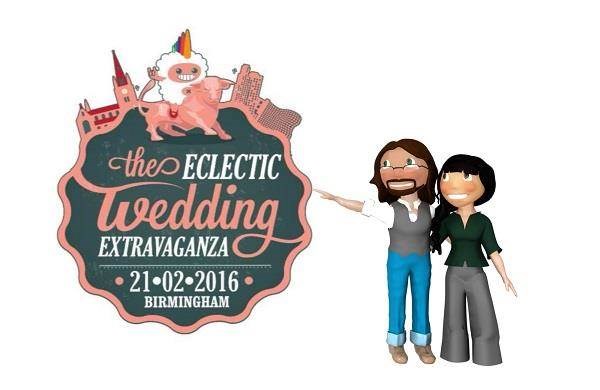 Do you have any plans for new products/ideas in the future?
It is a very exciting time for us at the moment as we are just about to make a huge step forward and start offering a full range of digital wedding stationery options to our couples. We will be offering an amazing package of printed and digital stationery and animated videos to be hosted on your own beautifully designed wedding webpage, all with our own unique mindpipe magic designs. As we launch this new and exciting products range we will also be launching our first Kickstarter campaign to help fund our next exciting step, buying a 3D printer. This will help us take our beautiful 3D computer designs from the digital world to the physical world, where the magic continues.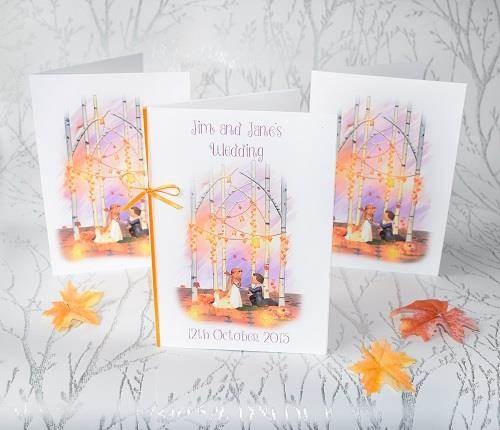 Do you have any tips or advice for couples planning an alternative wedding?
The best piece of advice, and the advice we give to every couple we work with, is that there is no wrong way of planning your wedding. The most important thing is to plan a wedding that you enjoy, as it is your day. The other piece of advice we would add is take a break, wedding planning is stressful and you need to get to your wedding day with a smile, so make sure that when you need to you put aside your wedding plans and do something fun and completely different.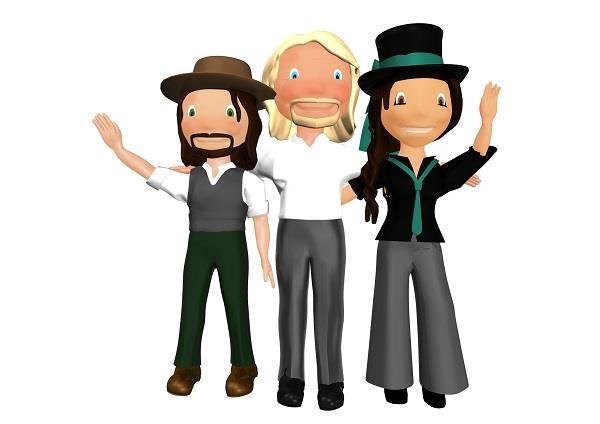 Wise words, Matthew! Thanks for answering all our questions, good luck with your Kickstarter campaign, we'll be keeping an eye out for updates :)
View more from Mindpipe Weddings