We're rather excited to have photographer duo Halo & Hobby as our Misfit of the Month for October. It seems fitting to feature a brand with a gloriously dark side to take us up to Halloween.
Who on Earth are these Halo & Hobby chaps?
"Halo is from Redhill in Surrey and Hobby is from from Dartford in Kent. They shoot weddings, fashion, advertising and bands all over the UK and Europe.
Two modern day eccentrics, Hobby in his waistcoat and fob-watch and Halo with his handlebar moustache, inspired by Victorian Gothic elegance, they are 'throwing the rules out of the window' when it comes to wedding photography. Their work is humorous, sometimes dark, but always dynamic...work that is talked about.... work that makes people go 'Wow..'
However, they have substance to their style, they simply just do what they do. Every wedding is different so they make it up as they go, rather than giving every couple exactly the same set of photographs. They always want to try new things. [Like talking in the third person? Ed.]
And quite a few couples end up as friends and they keep in touch after their weddings, that really is the highest compliment you can give someone."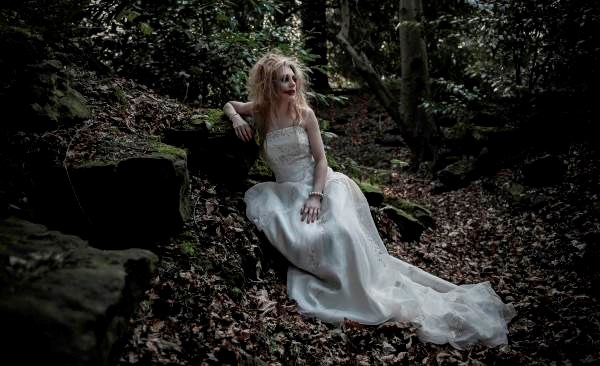 What first attracted you to this line of work?
"Hobby's father was a wedding photographer in 60's/70's, so it's in his blood, he shot his 1st wedding at 16 years old.
Halo spent several years in TV production, directing shows etc., before moving sideways into photography - his first love.
And...most importantly, it's FUN - anyone who says photography is stressful, should not be a photographer, they get to go to amazing places, and share what is most likely the best day of people's lives with them.
Basically they get paid to party."
So don't go thinking it's all doom and gloom with these gentlemen. Halo & Hobby's work has a definite sense of fun and imagination and they don't limit themselves to just one style.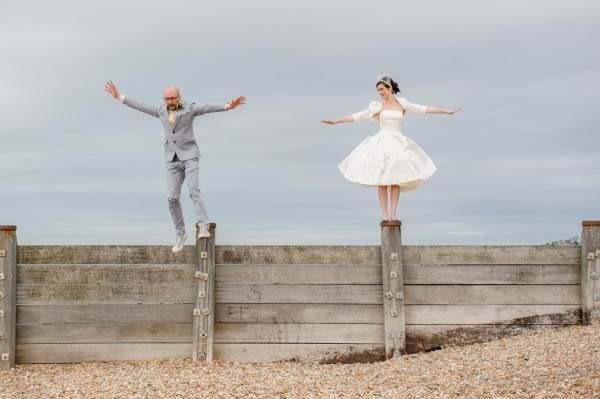 Where do they get their inspiration?
"Inspiration is everywhere; it comes from seeing shadows fall onto the floor, a sequence from an old movie, and getting ideas to try. It's life experiences - It comes from reading fairy stories to children, from song lyrics, or emotions that you feel. The way you take a photograph is the sum of everything you've ever heard, ever seen and ever loved.
On occasion, they'll take inspiration from other photographers, but they've never been ones to study other photographers' work - that would make them stale rather than inspiring them.
It's always best to just get out there and try things. Ideas don't work all the time, but the best way to learn is to make mistakes.
Portraits are their favourite genre of work. Everyone has a story to tell, from rock stars to the guy in the mail room. Everybody is interesting in their own way, and they do love provoking a reaction out of people."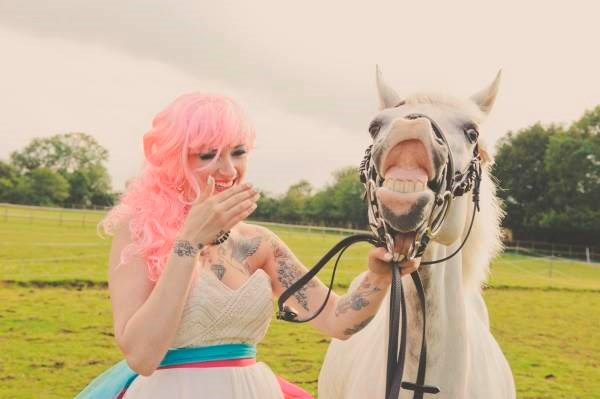 What comes to mind when you think about the 'alternative' weddings you have worked at?
"Many clients like to do without all the needless stuff that people feel they must / should have at a wedding.
The key is, if you are not part of the mainstream, in your daily life, you don't have to try to be alternative, just do what you want and what comes naturally."
Messrs Halo & Hobby certainly appear to heed these words in their own work by doing whatever the hell they like! And we're huge fans of both that attitude and the resulting images.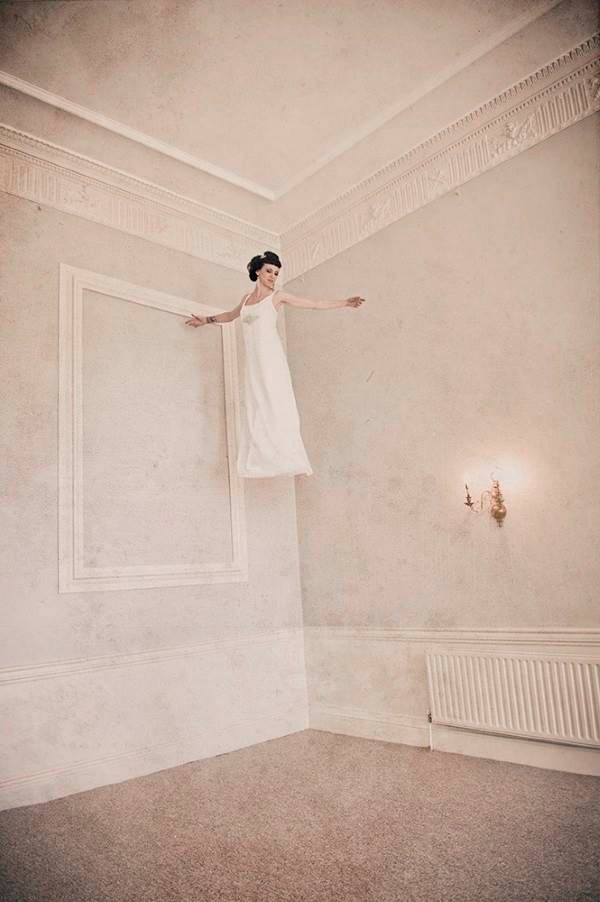 There is an ethereal beauty to Halo & Hobby's work, especially in the more macabre images. It's not just in their photographs that we find notions of death though, as the men behind the lenses are also lamenting the death of the printed image:
"Sadly not enough people have work printed these days, it tends to stay on the hard drives, there is nothing better than holding a great quality print. So whilst they do provide digital files for their wedding couples, clients really should get prints made. Do it!"
We've been fans of Halo & Hobby for a while now and we're blown away by the work they produce. These fine gents are perfect if you're looking for wedding photography with a twist, you may not know what that twist will be, but you can bet your nephew's knapsack it'll be magnificent!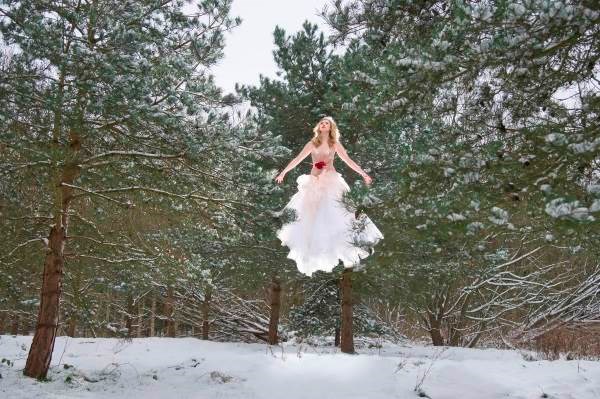 What have you got in the pipeline?
"Halo & Hobby have several projects on the go, for clients, as well as personal work.
- and they are always on the look out, hunting down locations to realise their ideas to create the next great thing.
They are currently in pre production for a shoot involving - amongst other things, antlers, a ballet dancer, mist, moth wings, a wood full of birch trees, a tall woman in black feathers, an enormous birds nest ...and the undoing of a fairy tale. Think - Ghormanghast collides with Red Riding Hood and Penny Dreadful."
Thanks for your time Halo & Hobby, any final words?
"Be excellent to each other!"
---
To keep up with Halo & Hobby check out their Facebook page. You can also find contact details on their website, so give them a yell!