With Halloween just around the corner we've chosen a designer who isn't afraid to play around with skulls, pulled teeth and body parts in her work to be our 'Misfit of the Month'! It's not all about the horror though as a more playful side reveals some wonderfully whimsical and strikingly original creations.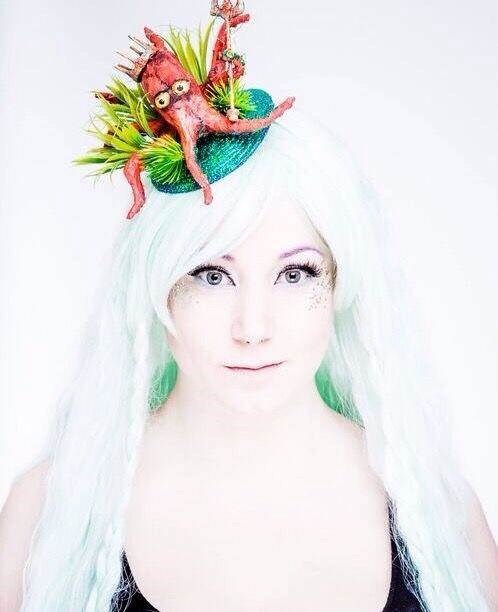 So, who exactly are we talking to this month?
Hello. My name is Sarah and I am the designer and maker behind The House Of Mad Lucy.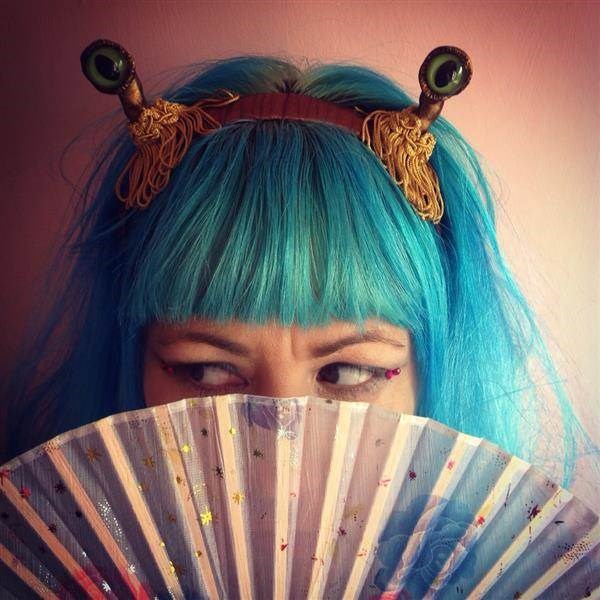 How did The House Of Mad Lucy come about?
My background is in art and theatre design. I started The House Of Mad Lucy about a year ago. I have another Etsy shop called Uncanny Curiosities which has been up and running for awhile and I began to think about how I could take my creations that were typically hanging on a wall to become an art piece that people could wear. I also love kitsch and my shop Uncanny Curiosities is more on the dark side. So I really wanted to explore kitsch with a bit of glitter and macabre!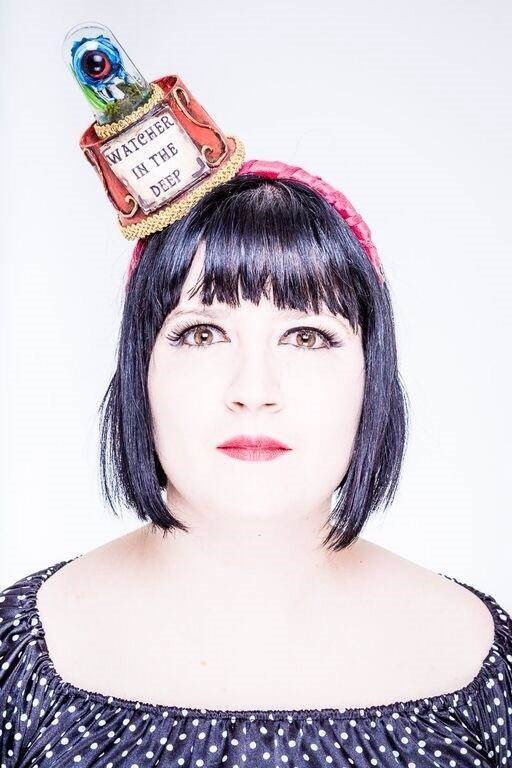 Where do you get your inspiration?
I absolutely love kitsch. Our house is full of objects that probably would be viewed as clutter. I feel that kitsch doesn't take itself seriously which is refreshing as I feel we have lost a bit of our own style since Swedish flat pack stores have come along. I am also inspired by circuses and fun fairs. When I was younger I really wanted to design fairground rides for a living so I think that comes out in my work sometimes.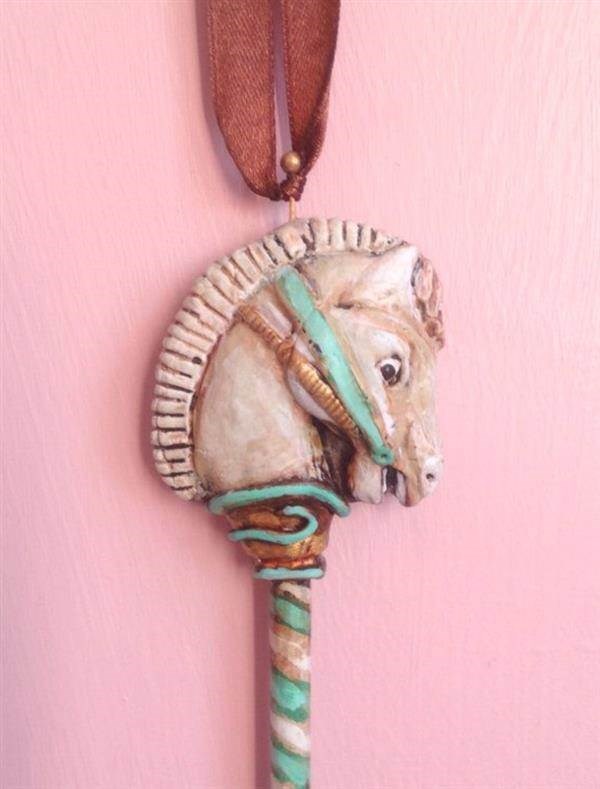 Do you have any favourites from all the items that you have designed and made?
I have sculpted a traveling giant flea circus fascinator. I have always wanted to sculpt a flea circus as I find the whole idea of flea circuses wonderfully bizarre. I have also sculpted a miniature ghost train, with little carts going in and out of a skull. Also anything to do with Santa Muerte. I find she is a fascinating Saint.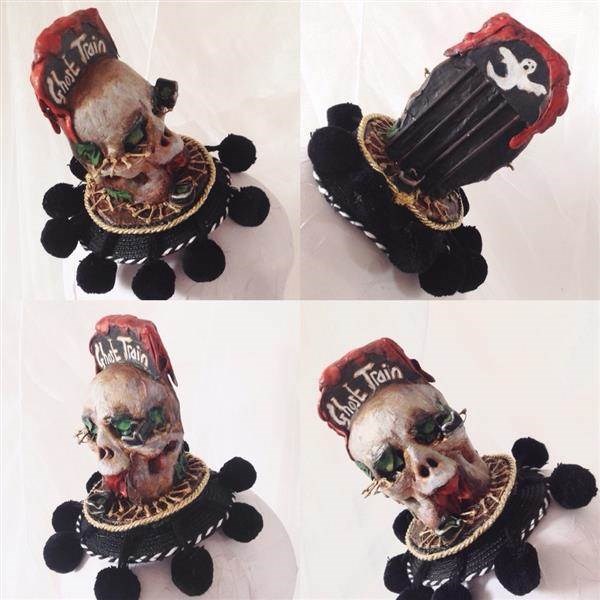 Which styles/themes are the most popular?
Teeth and doll parts!
I hand sculpt the teeth to go on pendants or hair pieces. I find that the teeth sell well as a gift for a dentist! Which I am happy about as it means that my teeth look pretty realistic.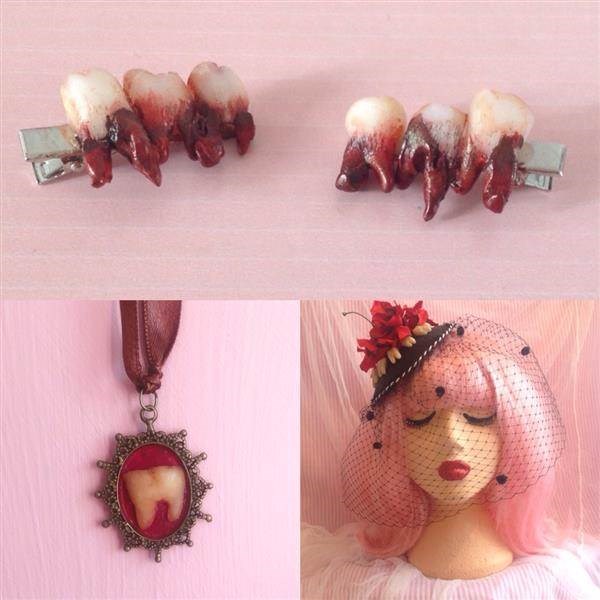 I turn innocent looking dolls into cannibals. I like playing around with the juxtaposition between sweet and sugary with the dark and macabre.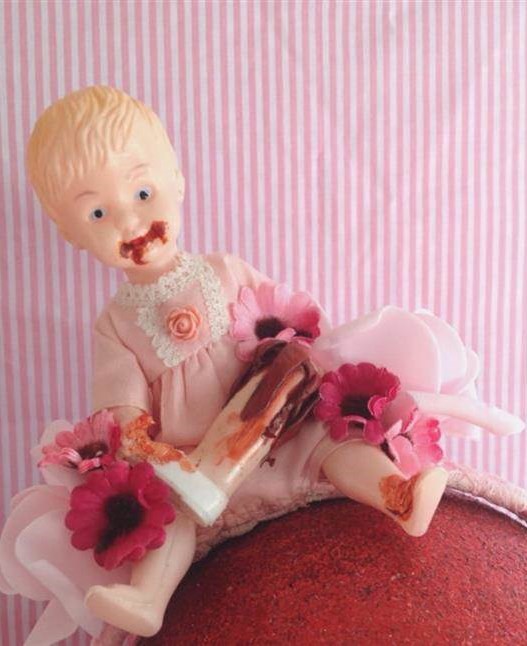 There's something so wonderfully sinister about using dolls in this context - more here
Do you take custom orders?
Yes I do! I find it fascinating what people come up with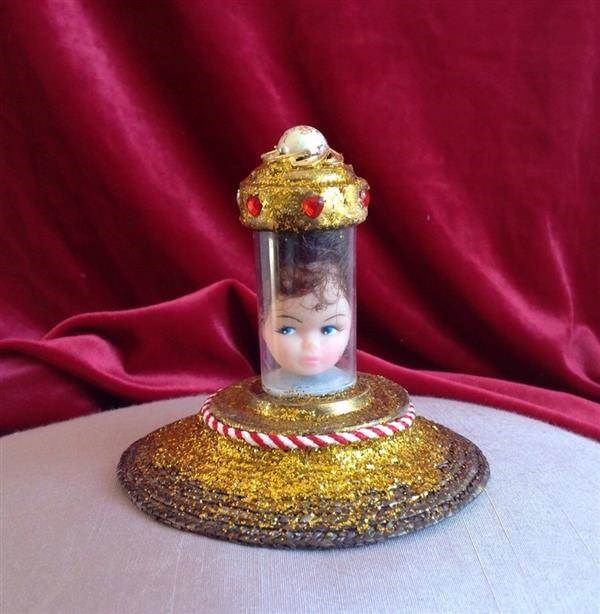 What's the most unusual/interesting item you've created?
The flea circus!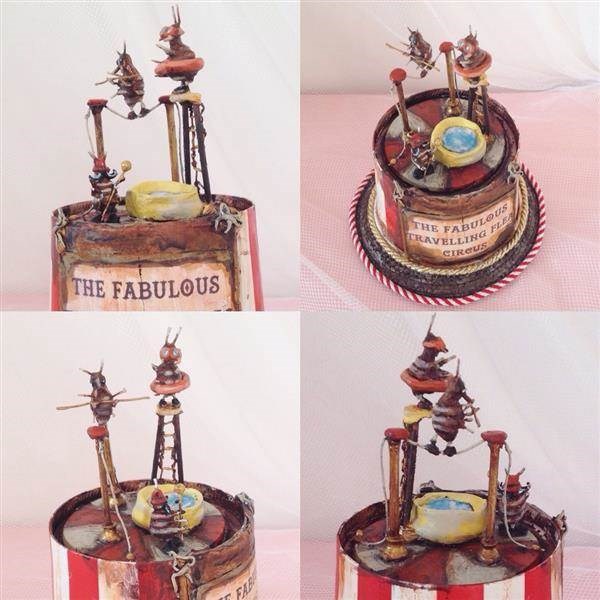 Have you got anything exciting in the pipeline?
I am working on a winter collection for the Christmas range. It is going to be very glittery.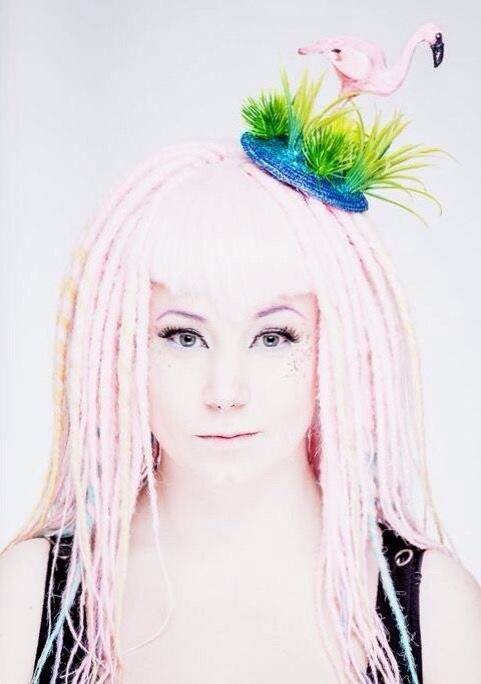 Striking colours in this flamingo fascinator.
Do you wear your own work?
Of course! Particularly around the house and whilst I am working. I have a pair of bunny ears I wear for when I am thinking.
Have you got any plans for Halloween this year?
Absolutely! I prefer Halloween to Christmas. Dressing up and watching horror films. I love old horror films such as Hammer Horror.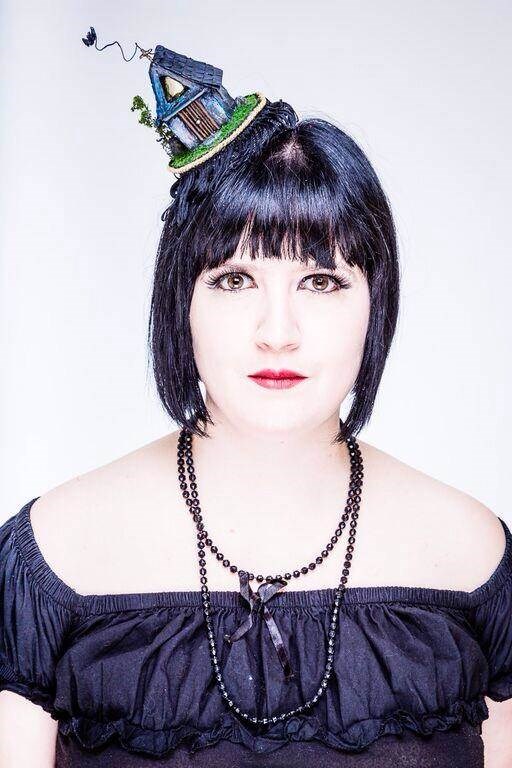 What do you feel makes The House Of Mad Lucy stand out from the crowd?
Most of the work I create is hand sculpted and painted by myself. Particularly the miniature scenes on headbands and fascinators. I sculpt with a two part modelling epoxy or with my own hand made paper clay. So you will see the hand of the artist. I use shop bought elements in only a few of my designs. I specialised in sculpture when I studied art so I love the challenge of creating complex designs. I would say that my hair pieces are not the typical designs you would find in a shop!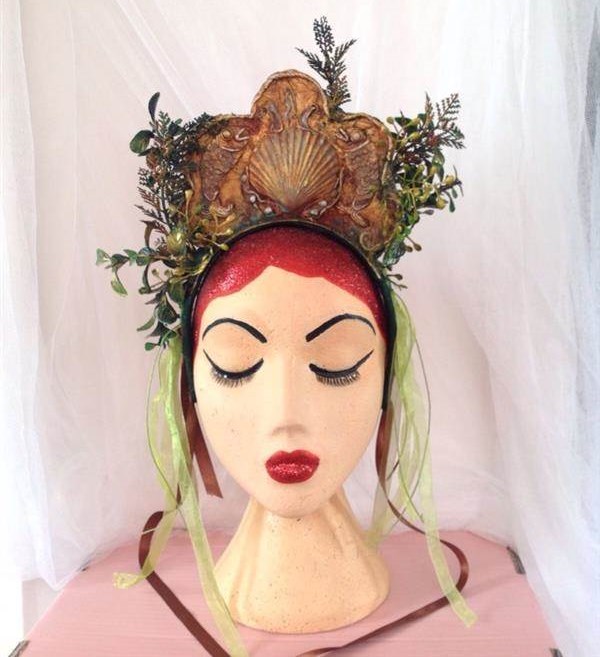 What can customers expect from you and your work?
I feel that when you are buying from an artist you generally get something unique and very personal. You don't tend to get that from mass produced stuff. The work I create is not mass produced, as most of it is hand sculpted it cannot be recreated. I always strive for unique, fun and sometimes thought provoking work. I really care about my customers. Particularly as my work can be like marmite sometimes. So if someone sees my work and gets it, that is amazing! I always put something extra with what people have bought as a way of saying thank you. I put my heart and soul into what I do and work many hours, as many artists do. I always strive to push and develop my designs and skills to create even better work! I hope that shows.
Do you have any tips or advice for anyone planning an alternative wedding?
I got married a couple years ago and I had bright pink hair so I was not a typical bride! I would say the day goes by ridiculously quick so try to enjoy every second. Also the day should be about the couple and it's lovely when the wedding reflects this!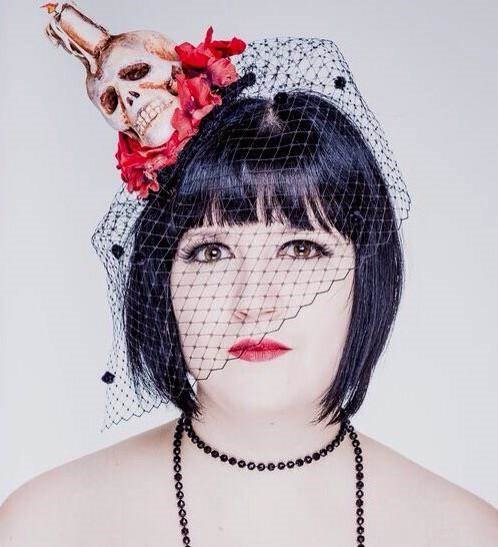 You can't get much more Gothic than this Skull Fascinator, complete with candle, red roses and black veil!
Is there anything else you'd like to add?
Be excellent to one another. Life is too short.
Well said! Thanks for sharing your insane and magical work with us, your skill and creativity is an inspiration to us all!