Beyond Bouquets: Alternative Wedding Table Centrepieces
This page may contain affiliate links. If you buy something via these links, Misfit Wedding may earn a small commission at no extra cost to you. This helps keep our site free for you and our hand picked businesses. Read more here
Today we have some alternative wedding ideas from guest blogger Carrisa, from Paperlust.
Most weddings feature the same sort of table centrepieces: pretty bouquets or other flower arrangements. If you're throwing an alternative wedding you might be interested in something a little out of the ordinary for your tables. Luckily, there are plenty of options.

Regardless of the style of your wedding or the approach you take, any of these potential items can be arranged on a tray or just clustered together on the table. For the best effect, try to include things of various different heights to create levels for the eye and to make things look intentionally arranged rather than just sitting out of place.
Something Darker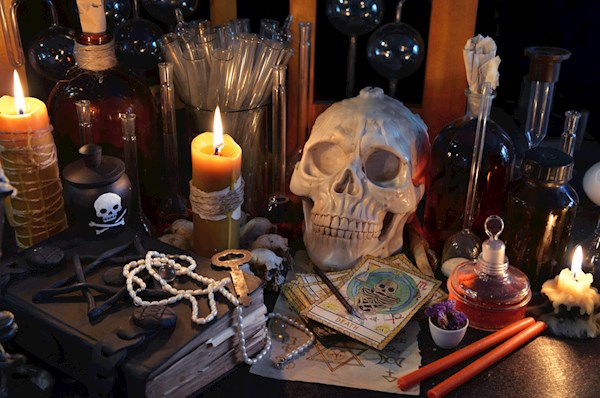 For a darker wedding, whether gothic, occult-themed or something else, consider incorporating things that speak to you. You might choose items with a deeper meaning to you - something connected to your beliefs or spiritual practice - or you might opt for things which you just find aesthetically pleasing or fit the vibe you are going for.

Some ideas: candles, rosary beads, pentagrams, skulls, incense, tarot cards, crystals, skulls, spell books, crucifixes, cauldrons, feathers, goblets
Vintage Kitsch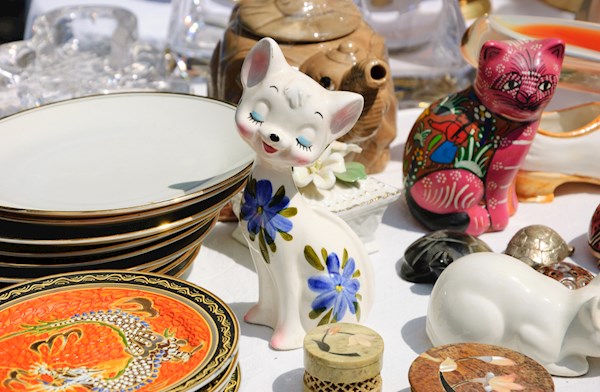 If you're a fan of flea markets, op-shops and your Grandma's house, you might consider incorporating some vintage kitsch into your wedding. The sky's the limit here. Anything cute and vintage can be used as part of a centrepiece. Just pick things you love and go for it.
Some ideas: knickknacks, tins, vases, teapots, figurines, lamps, salt and pepper shakers, plates, jars, bottles, toys, typewriters, record players
Plant Alternatives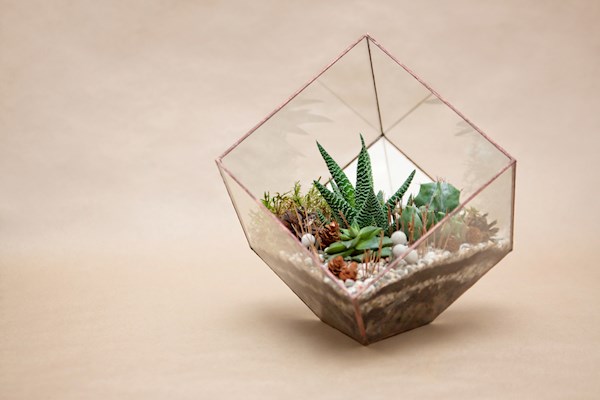 If you don't want flowers as your centrepieces but you love the idea of bringing nature to the table, there are tonnes of other options you can explore. Take a look outside and be inspired. Dry branches and sticks or dried herbs or flowers are a great choice for a gothic wedding while succulents are perfect for something cute and quirky. You could also opt for paper flowers or plants to keep the botanical influence but with a twist.
Some ideas: succulents, twigs or branches, feathers, zen gardens, terrariums, leaves, herbs, dried flowers
Cultural Heritage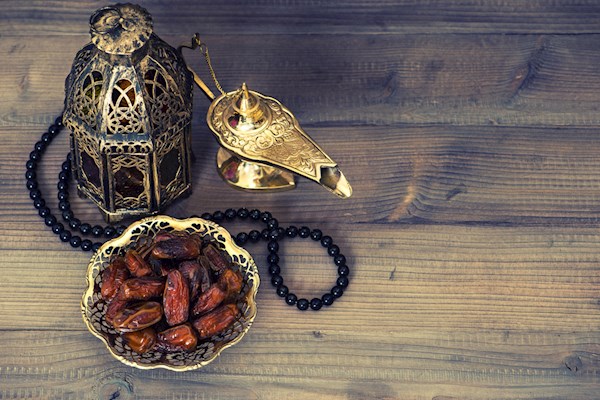 Bring a little bit of your heritage or cultural background into your wedding, regardless of what your wedding theme is. Think about things you find beautiful or meaningful from your culture and incorporate that into the centrepieces. This works on its own, in conjunction with other alternatives on this list, or even paired with something a little more traditional.
Some ideas: statuettes, religious iconography (e.g. Buddha statue), photographs, lamps, lanterns, dragons, origami, fans, masks and headdresses
Place Cards to Match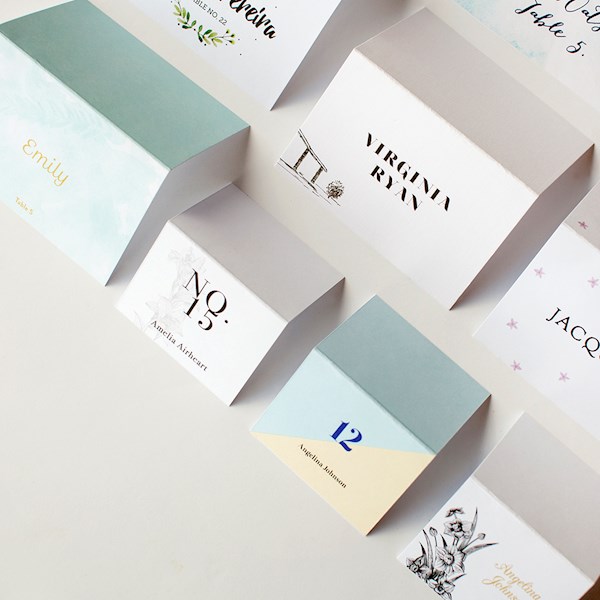 Whatever you choose to use as your wedding table centrepieces, you need to carefully match the place cards for the perfect tablescape. A high quality personalised place card with elegant lettering, and a colour pallet and design that perfectly complements every other element of the wedding, will be striking and will serve as a beautiful souvenir for your guests.
---
If you're having an elaborate alternative wedding there's probably a lot going on already, especially if you're using any of these alternative table centrepiece suggestions, so consider opting for simple place cards. Minimalistic place cards might not be your style in isolation, but thanks to the contrast with everything else they will stand out in a busy environment, especially if the rest of your colour palette is very dark.
Pick and choose from this list, or from other things that take your interest, for tables that completely reflect your personality and are totally at home in your alternative wedding day.