Nicole & Justin's Horror Themed Engagement Photos
This page may contain affiliate links. If you buy something via these links, Misfit Wedding may earn a small commission at no extra cost to you. This helps keep our site free for you and our hand picked businesses. Read more here
Any horror fans out there? Get your eyeballs around these creepy engagement photos. We really should have Halloween every week, things are so much more fun when they've got a good dose of horror and a splash of serial killer added into the mix! Anyway, enjoy...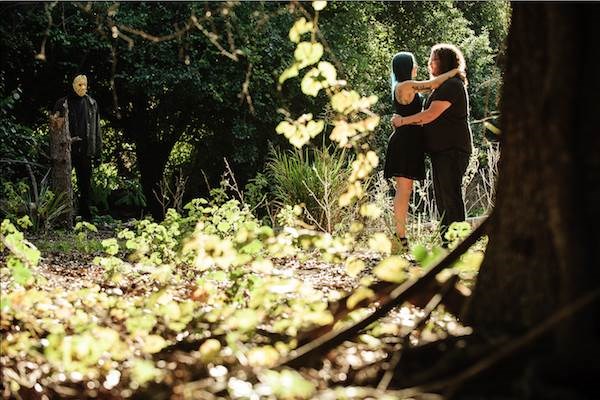 Who are we talking to?
We are Justin Walker and Nicole Damon, we're from St. Petersburg, Florida and we are getting married on Halloween of this year.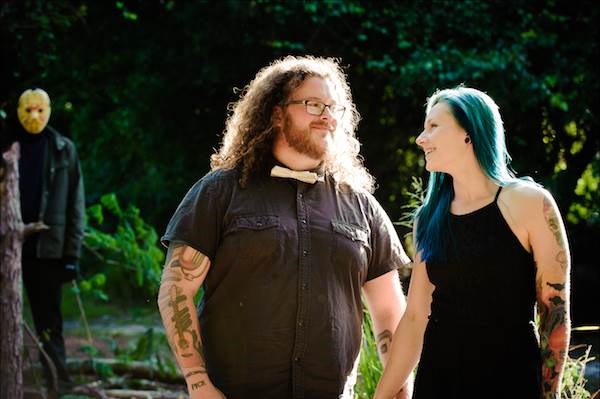 Why did you decide to do horror themed engagement photos?
Well, we got engaged on Friday the 13th (wasn't planned) and picked Halloween as our wedding date plus horror movies is one of the things we bonded with. So, it just seemed right.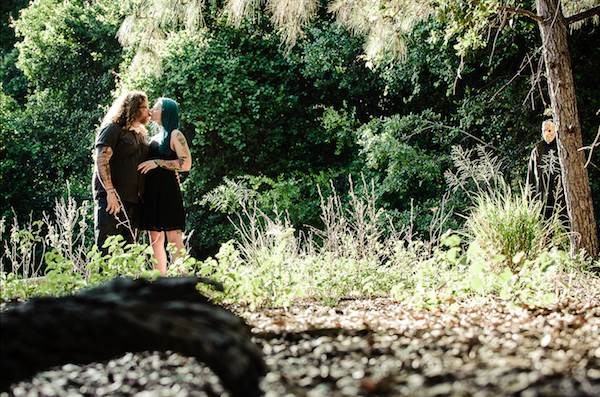 Are Michael Myers, Jason and Chucky your favourite horror characters or were you sticking with the classics?
They happened to be some of our our favorites plus we did want to stick to the classics, we did have some with Freddy's hand, but it didn't turn out how we wanted.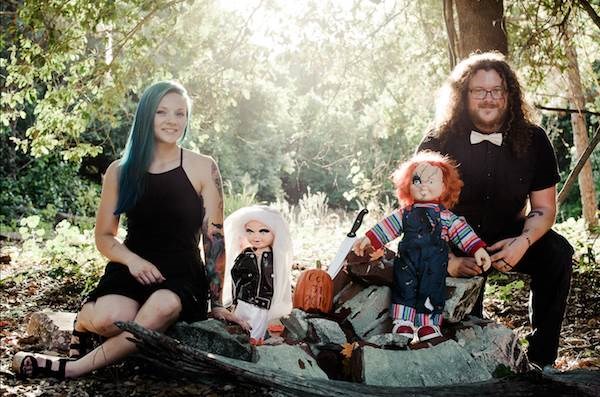 Some of the pictures are genuinely creepy? Was it odd having killers lurking in the background while you were shooting?
Not at all! The guy dressed as Michael/Jason is my (Nicole) big brother! We just asked him if he would and he was just as excited as us.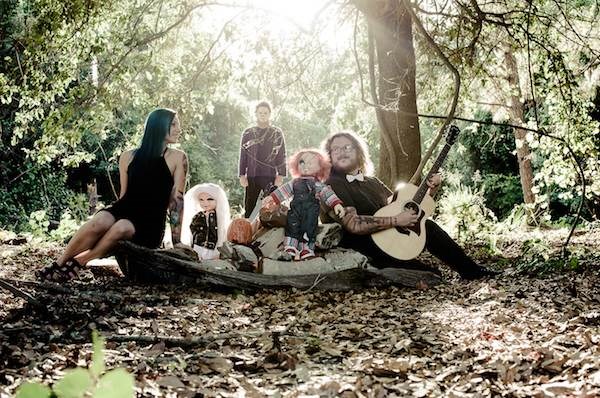 Did you achieve the look you were aiming for and are you happy with the photos? (They are pretty awesome!)
Absolutely, like you said they are awesome and Blaine Barden, our photographer, has a great eye and helped us too.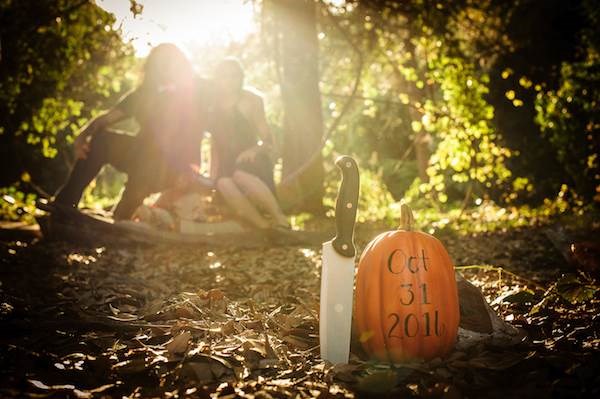 Where did you get the props/outfits?
We got the masks online and I believe Justin got the Chucky dolls from the Spencer's store in the mall.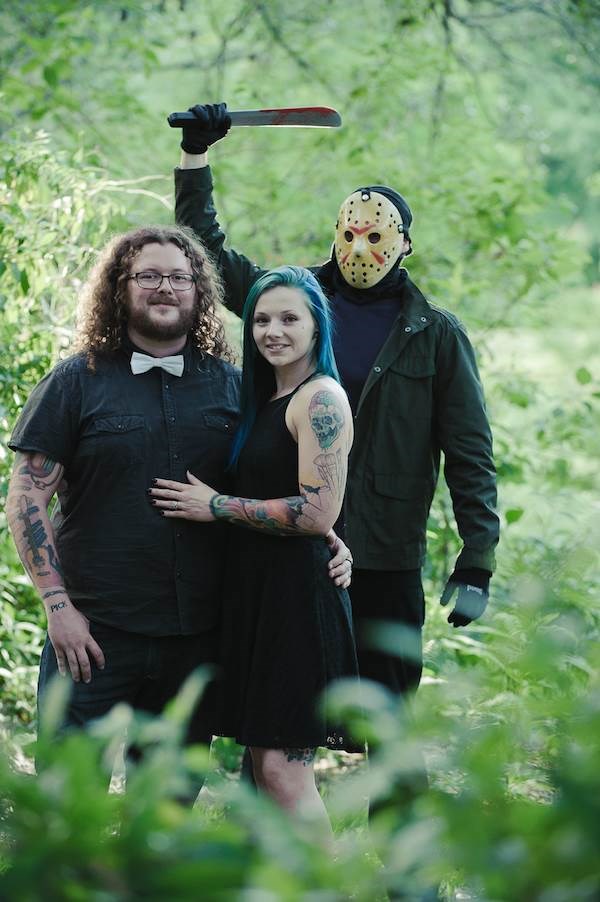 What has been the reaction to your photos?
The majority of the reactions are pretty awesome. People telling us that it's unique and done very well and that they're excited to see the wedding photos, haha. Very few people haven't thought they were awesome and even then they just give off "well that's interesting".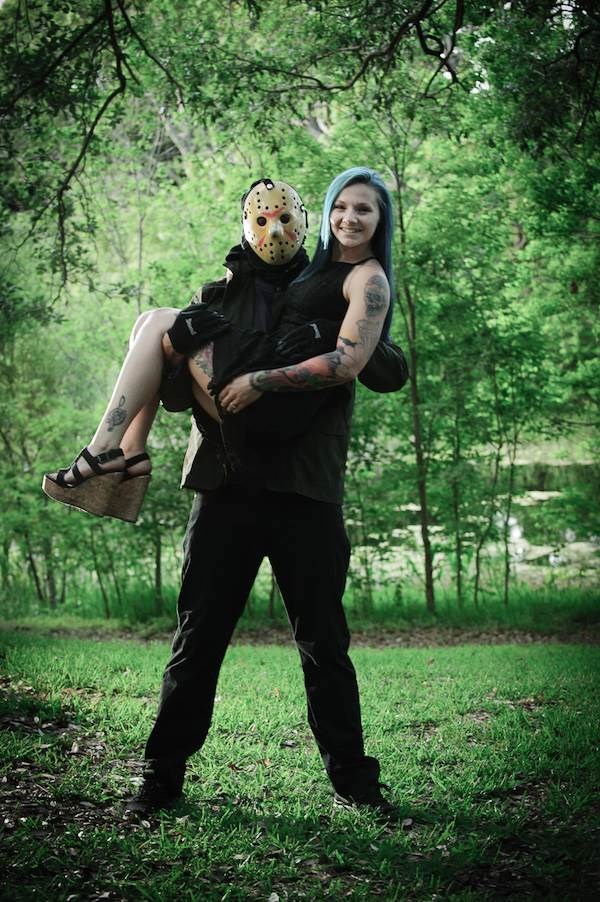 Will your wedding day will have a similar theme?
We are getting married on Halloween so we are encouraging our guests to dress up in their costumes and we're decorating the venue with Halloween stuff.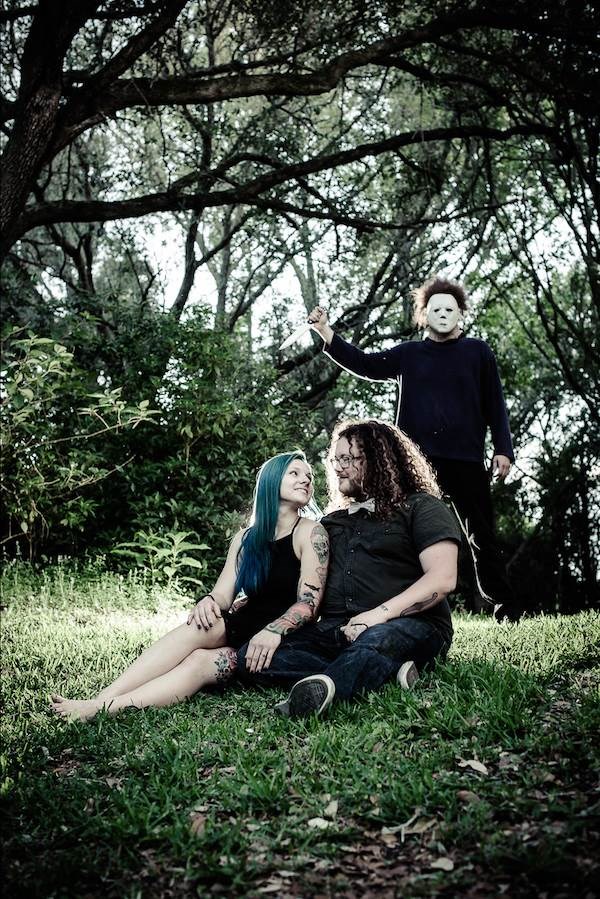 Thanks horror fiends, its's been fun! We're looking forward to seeing photos of your wedding next :)
Huge thanks to Blaine Barden for the photos, go check out his Facebook page.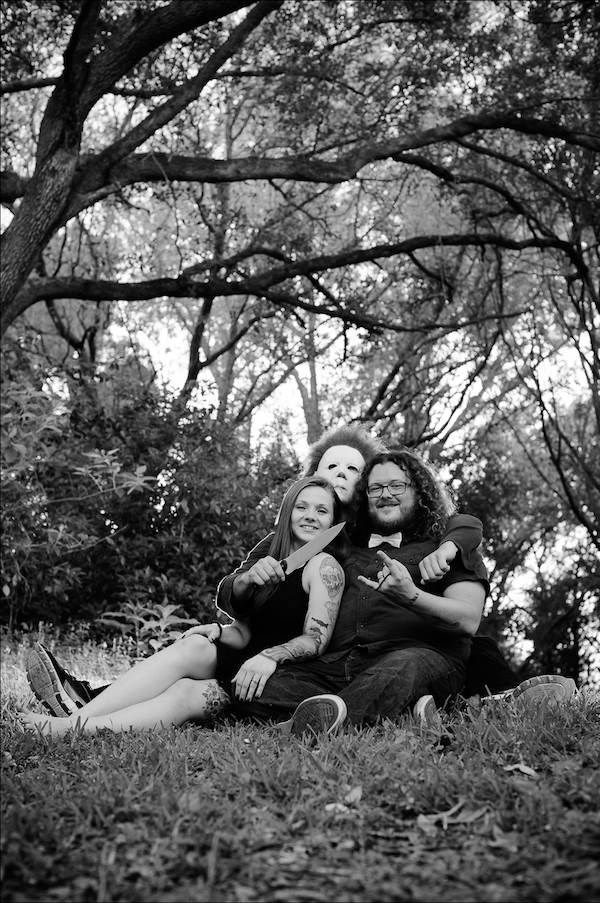 Happy Halloween!