Ru and Matt's Mixed Theme Wedding With Lost Boys Cake
This page may contain affiliate links. If you buy something via these links, Misfit Wedding may earn a small commission at no extra cost to you. This helps keep our site free for you and our hand picked businesses. Read more here
They say your wedding day should be the happiest day of your life, and judging by the smiles on display here, that may well be true! Marrying the love of your life probably plays a big part in that, but having a kickass wedding cake can't do any harm either. The cake that this pair had custom made for their day certainly caught our attention! We decided we needed to find out more about their day....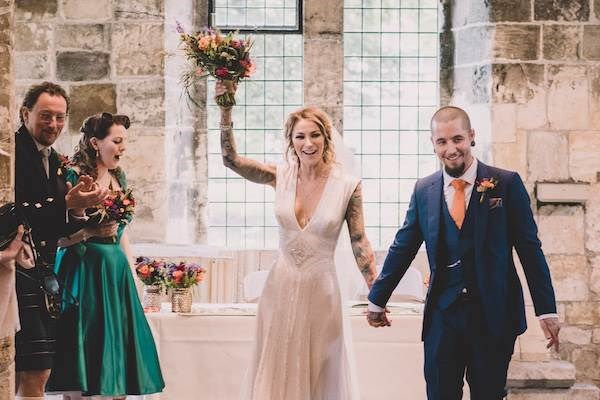 Can you please introduce yourselves, tell us how you met and where and when you got married?
Matthew Blackwell and Rachael Chouler (aka Matt and Ru), both from York. We had known each other for about 6 years as acquaintances and as we got together I was moving to Australia so Matt joined me 3 months later, we have been together nearly 7 years now and were married in The Hospitium, Museum Gardens, York in May 2016.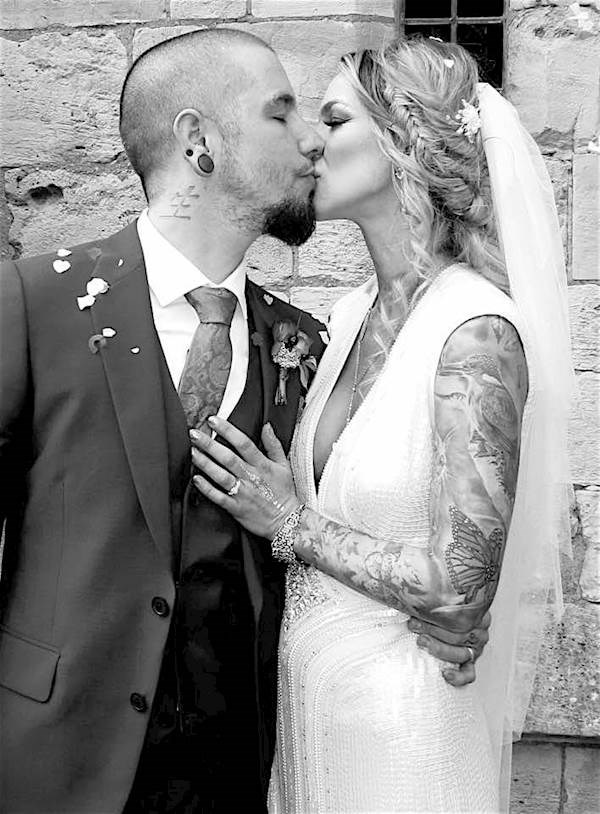 How did you choose your venue?
We didn't do much venue searching as knew we wanted to be in the city centre as it's easy for everyone to get to and we had people travelling from all over the world. The Hospitium seemed perfect as it was so beautiful and we loved that it's inside the Gardens.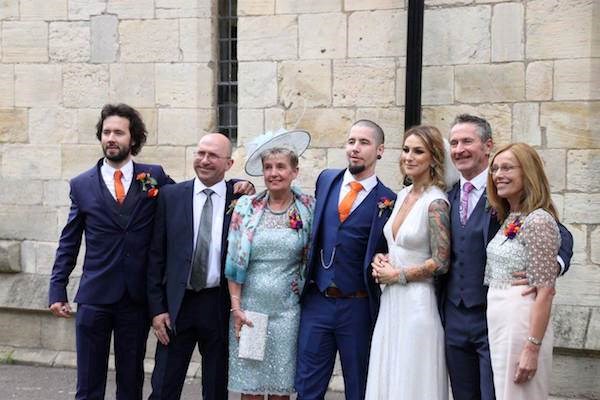 Did your wedding have a theme?
Kind of a mixed theme, travel, boho inspired. Elephants, Moroccan colours, lots of maps, gold, Thai themed decor, feathers etc. We are keen travellers so it suited us! We also had a Lost Boys themed wedding cake and a Game of Thrones themed card box.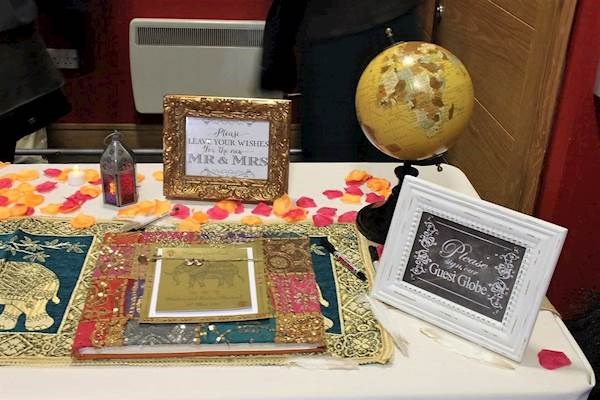 Can you tell us a bit about your outfits and where the clothing & accessories came from?
My dress was a lovely Jenny Packham sequinned gown, with a plunge neckline and diamanté detail on the waist. All my accessories were silver and diamonds, feather necklace and diamanté vine earrings, coin boho foot jewellery and gold henna designs on my hand.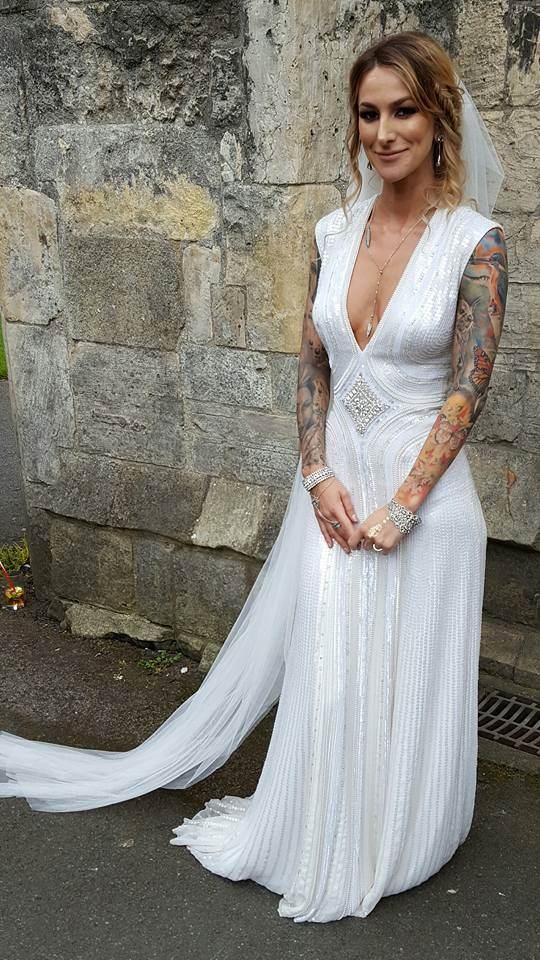 What inspired your choice of wedding dress? Did you make a conscious decision to show off your tattoos?
My original idea was a long sleeved tight dress, not to hide my tattoos but just because I love the way long sleeved looks! But in the end I went for short sleeves and a slinky kind of dress. My dress was quite boho, maybe slightly 1920s, it was a choice between the one I had picked or one that was the complete opposite, a huge Sex And The City style dress, but of course I chose the one that suited my personality more and that was about 100% more comfy!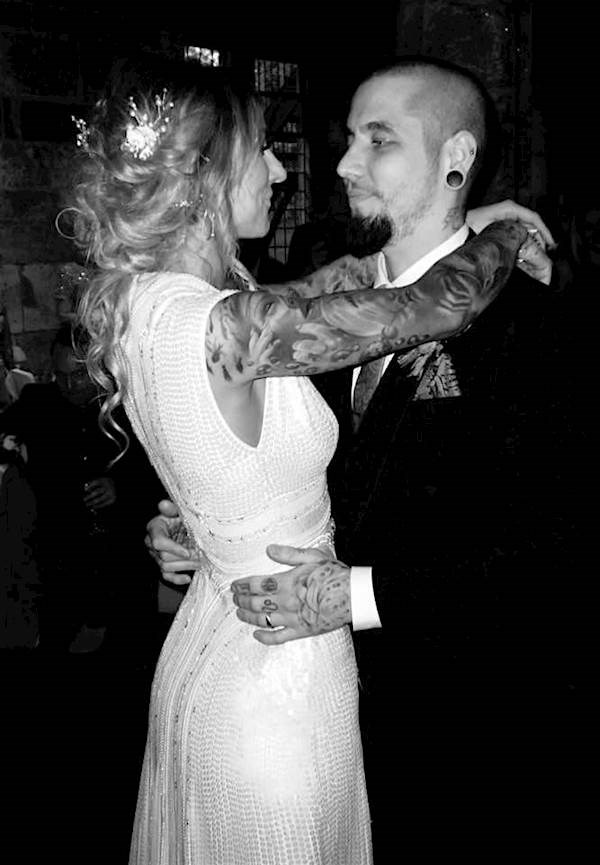 Where did the flowers, buttonholes etc come from?
Fiona at Heaven Scent Florist in York, they were Moroccan colours with feathers and berries dotted in them. She did them beautifully!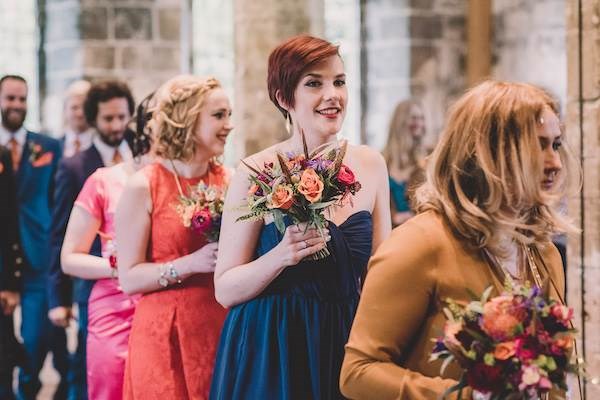 Where did you get the cake from? Did it taste good? :P
The cake tasted fab! A very talented lady called Tracey Rothwell at Black Cherry Cake Company designed it. We sent pictures to her with all the Lost Boys bits that were our fave and she designed the cake for us adding all our fave scenes etc. We had originally had a Horror themed cake in our head but soon swapped to Lost Boys as it's our fave!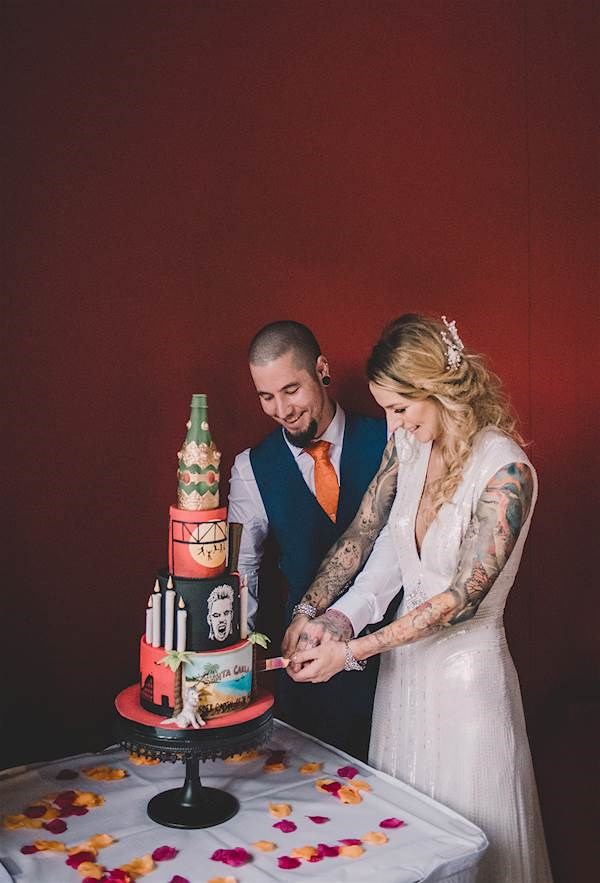 We spoke to Tracey, to find out a bit more about the cake...
"It originally started out as a spooky/haunted tree design on a tiered cake.
Once the Lost Boys idea came around I asked Ru and Matt for their favourite characters/scenes and used those to put a design together. Then they tweaked parts they wanted to swap out for other items, and we created the ultimate Lost Boys cake!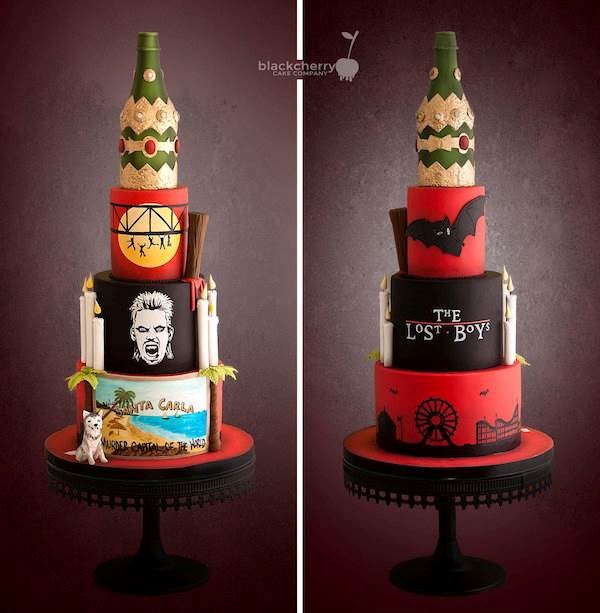 One tier was chocolate, and the other two were vanilla with jam and buttercream.
I bake all the cakes first, fill them, and give them a layer of chocolate ganache, then set about icing them before stacking them up using dowels for support. Then the fun begins when you start adding all the details and figures.
I'd say it took about 3 days or so to make. There was quite a bit of hand painting on the Santa Carla sign, funfair, logo, David and bridge scene, some modelling for Nanook and candles, and then some 2D cutouts for the bat etc"
It really is an amazing cake! Now back over to Ru, can you tell us about some of the other touches that went into your day?
My sister found the umbrellas and I'm a huge fan of the Banjara Style material, mirrors and embroidery etc.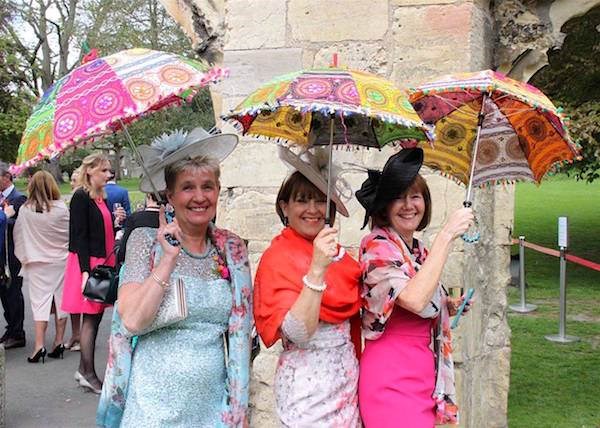 Centrepieces were put together by Laura Clark at Ambience Venue Styling, our wedding decorator. She was fantastic. We had a few meetings and corresponded with each other with photo ideas, and both bought items for the big day and she put them all together.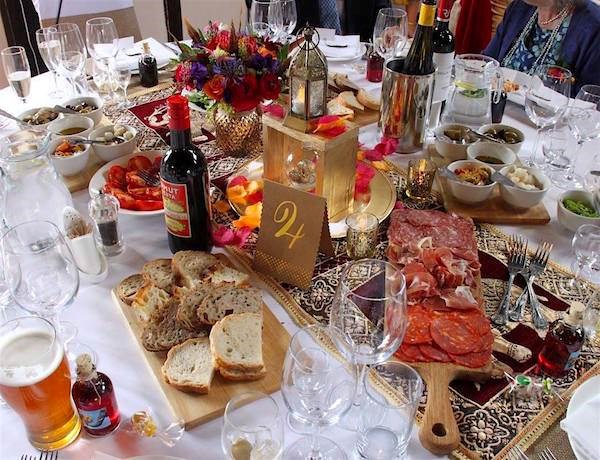 What was your favourite part of your day?
Leaving the building after the ceremony to 'Freebird' by Lynyrd Skynyrd and feeling on top of the world and so happy to now be Matt's wife :)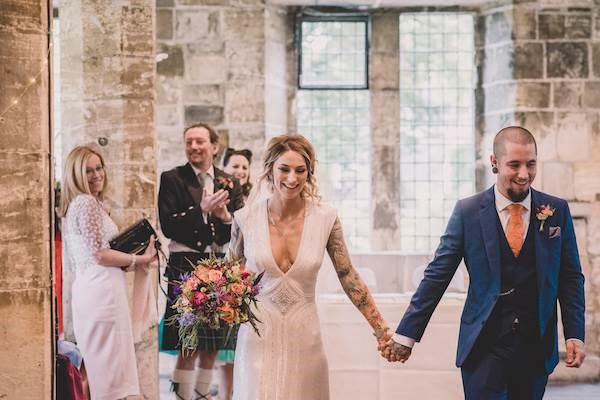 Did you find planning your wedding difficult?
Not too difficult, just slightly stressful getting everything organised. I had endless lists I used to tick off, the most tough part was table planning! and also the guest list as we had limited space.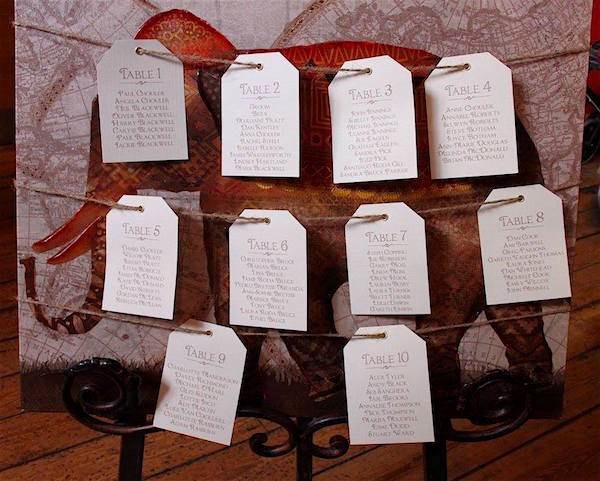 Do you have any advice for couples planning their wedding?
Don't stress, no matter what, your day will be fantastic even if everything doesn't go to plan! Just enjoy it, take it all in and don't let people try and influence you on decisions as it's your day :)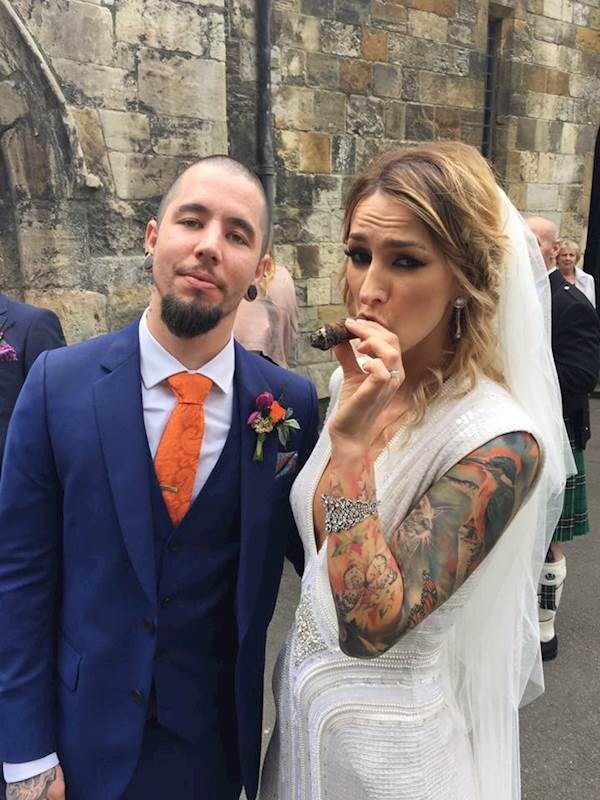 Thanks for talking to us, you two certainly look like you had a wonderful day. Hope you enjoyed your cigar too!
Also, a big thank you to all of your guests who contributed photos to this piece. Good work everyone!!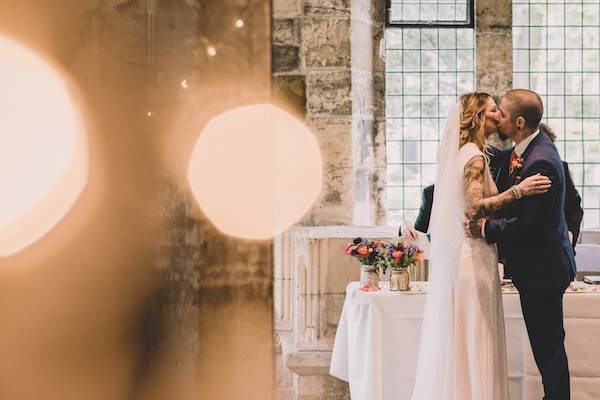 Thanks as well to Tracey from Black Cherry Cake Company!