Dogstone
A luxury lifestyle brand for those who live life on the edge!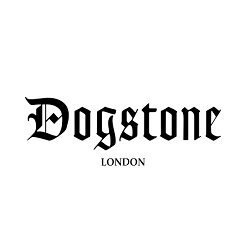 Dogstone
A luxury lifestyle brand for those who live life on the edge!
This page may contain affiliate links. If you buy something via these links, Misfit Wedding may earn a small commission at no extra cost to you. This helps keep our site free for you and our hand picked businesses. Read more here
About Dogstone
---
Dogstone strive for excellence with their unique brand of luxury jewellery. They also like to stand out from the crowd with their unconventional work, which may be why they attract clients such as Slash, Brian May & Fearne Cotton. Dogstone are rock 'n' roll through and through and their jewellery oozes cool.
Passion for design is at the centre of what Dogstone do, often working on unique one-of-a-kind pieces. Each item is lovingly hand-made with exceptional attention to detail, and prices are affordable so you don't have to be a rockstar to own some of this killer jewellery.
The designer rings are what first caught our eye, but you'll also find chunky silver bracelets, knuckle duster necklaces, personalised cufflinks and diamond earrings. This brand has so much to offer, so if you're on the lookout for something unique and maybe a little extravagant, go suss them out!