About Doron Merav
---
Doron Merav's designs are influenced by his background in architecture and his experience as a sculptor. These wedding and engagement rings are designed to be seen, Dorov does not make simple wedding bands, because as an artist that really does not interest him. He wants his work to make a statement and be on show for people to admire.
Some designs draw from the beauty of the natural world; leaves, flowers and twigs can all be found in Doron's ring collection. At the other end of the spectrum you have precision designs, with clean lines and a mechanical look to them, this is where the architect in Doron really starts to show.
Nestled somewhere inbetween the above concepts you have the brick wall designs. These rings are fascinating and absolutely gorgeous! They still have structure, but it's a much more organic look.
Doron Merav works with a range of metals and other materials, he accepts custom orders and ships worldwide from Israel.
More from Doron Merav...
This page may contain affiliate links. If you buy something via these links, Misfit Wedding may earn a small commission at no extra cost to you. This helps keep our site free for you and our hand picked businesses. Read more here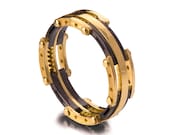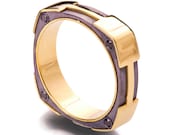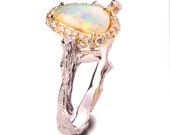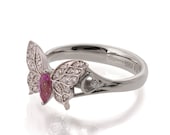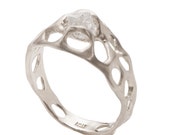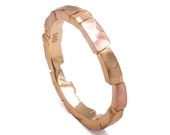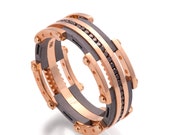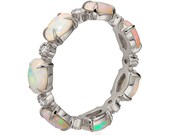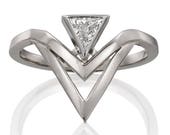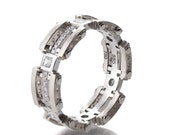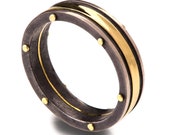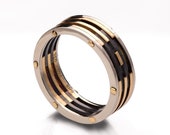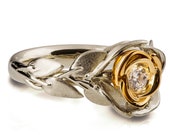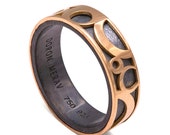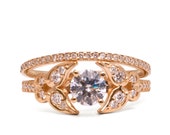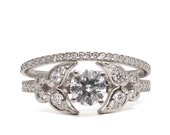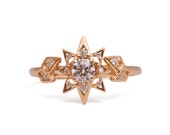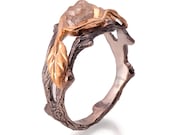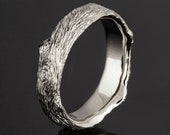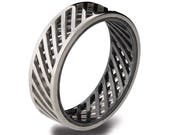 ---