About The Elusive Rabbit
---
***DISCOUNT CODE BELOW***
The Elusive Rabbit, whose name is inspired by the original Alice in Wonderland books, is run by Cheryl Penny who is fascinated by the idea of travelling to a magical world full of wonder and fantasia, where anything and everything could happen.
That's the inspiration for many of the designs that you'll find in her shop. All of Cheryl's creations are handcrafted using such materials as glitter and real books to achieve the desired effect. She sets herself the target of trying to exceed her customers expectations and give them their very own truly unique pair of shoes for their wedding day.
Cheryl's little studio room is where the magic happens, working away on each of her shoes by hand and giving them the attention needed to create the spectacular shoes you see below. You'll find themes from Superman to Winne The Pooh, Barbie to Walking Dead. Or maybe you have something unusual in mind that you'd like created especially for you, drop Cheryl a message to talk about having custom bridal shoes made based on your ideas.
Use the following code in the Etsy shop for 10% off: MISFITWEDDINGCRASHER
Misfit of the Month
---
Read our feature on The Elusive Rabbit
here
More from The Elusive Rabbit...
This page may contain affiliate links. If you buy something via these links, Misfit Wedding may earn a small commission at no extra cost to you. This helps keep our site free for you and our hand picked businesses. Read more here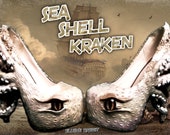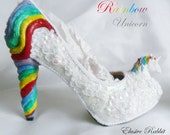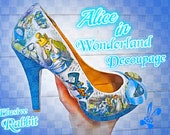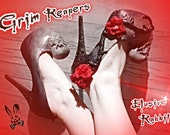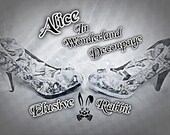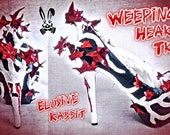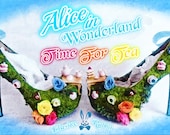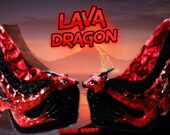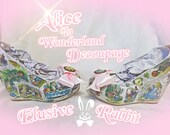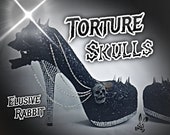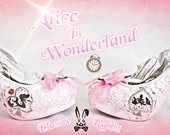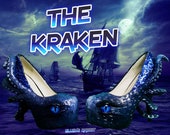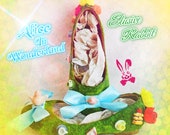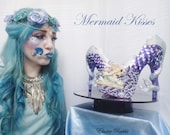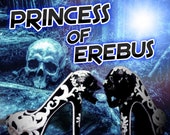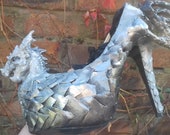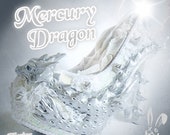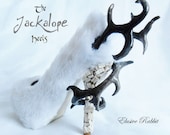 ---