Pins & Needles
Misfit of the Month May 2017
This page may contain affiliate links. If you buy something via these links, Misfit Wedding may earn a small commission at no extra cost to you. This helps keep our site free for you and our hand picked businesses. Read more here
Our Misfit of the Month pick for May is Pins & Needles. The little creatures you are about to meet are perfect for misfit couples planning an alternative wedding, they're suitably weird yet oh so adorable! Let's do this....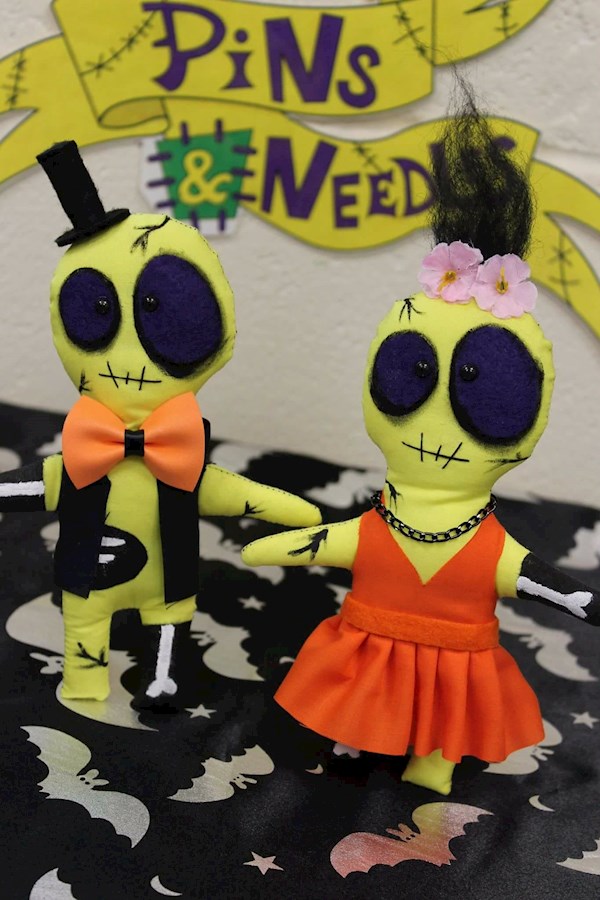 Who are we talking to?
Hi there, I'm Vicki, based in Northamptonshire and I run and own Pins & Needles, specialising in creepy cute monster dolls and accessories.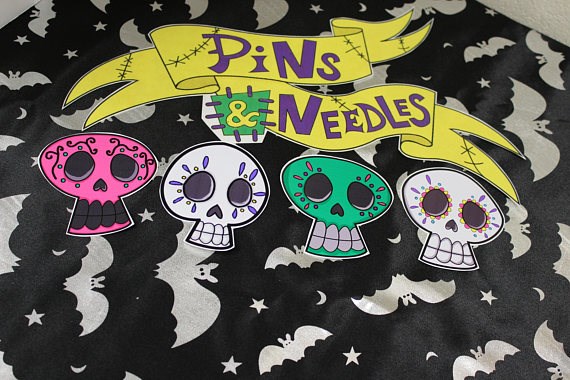 How long have you been doing this, where did it all begin?
I have been running since October 31st 2015... yeah I know such a cliche! I have always been a big doodler of little monsters and then creating them in textiles. After I posted them online friends and family loved them, I really started seeing them as a viable business and after about 6 months of working on it in my spare time I left my full time job and took the plunge to work on it full time and haven't looked back since.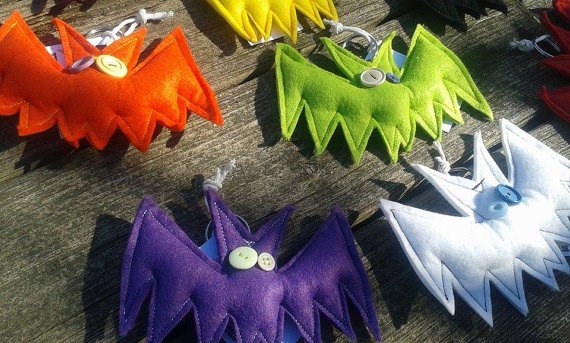 What sort of items can people buy from Pins & Needles?
Spooky Cute Art Dolls, Keyrings, Make Up Bags, Stickers and custom design pieces.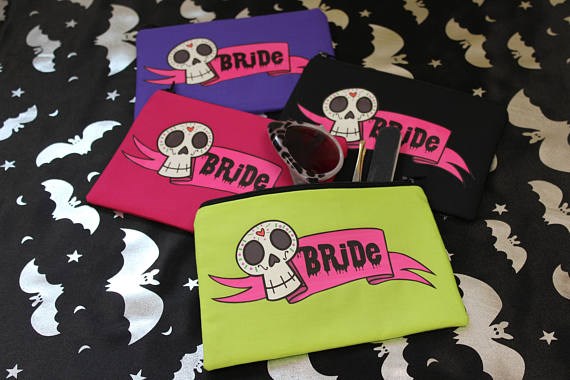 And what do you do specifically for weddings?
Cake Toppers, Table Centre Pieces, Bride and Bridesmaid Gifts, Guest Favours.. all to fit in with your theme and specification. I specialise in Halloween and Gothic Weddings but am open to other themes.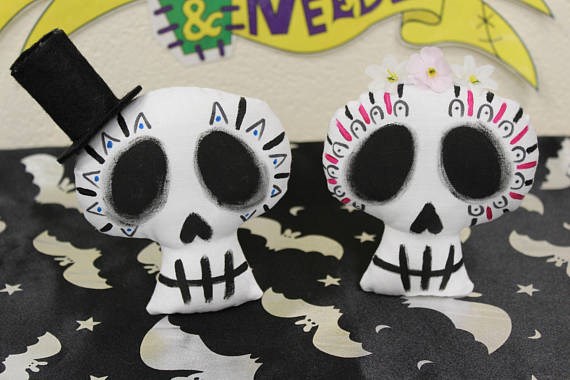 Which of those are the most popular?
Cake Toppers and Centre Pieces are the most popular and I love being part of someones big day and making it extra special with something no-one else will have at their wedding.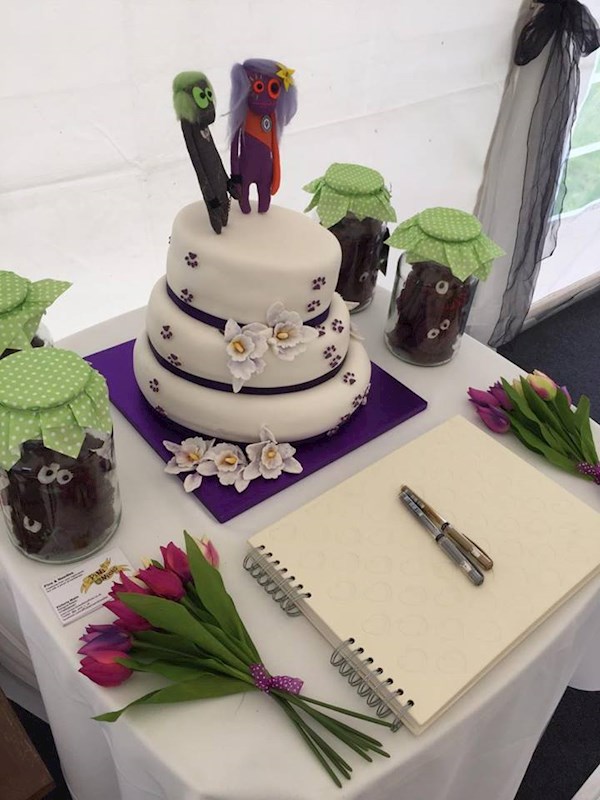 Do you have a favourite? (Both to make and to look at!)
Anything horror related... I recently created a large custom Killer Clown and really miss him now!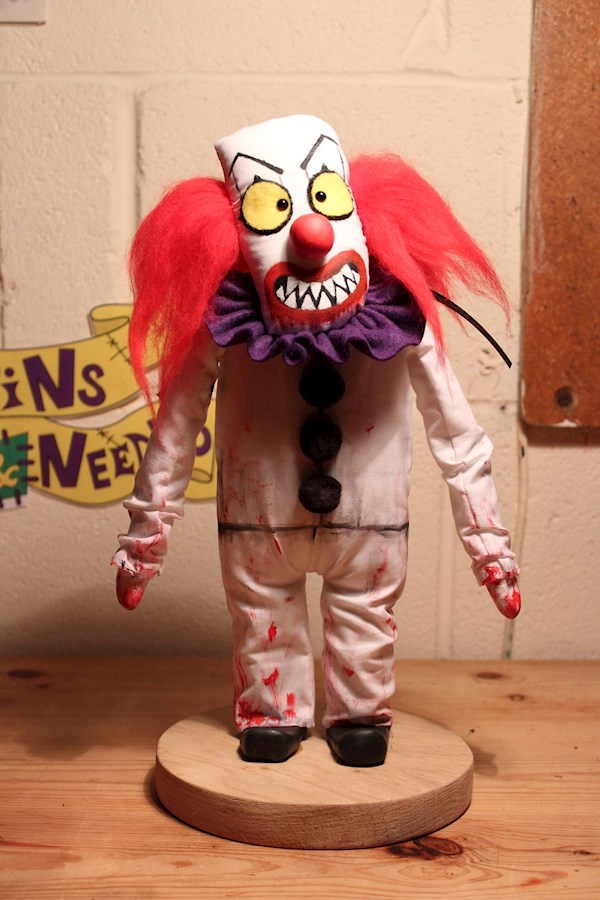 Without giving away your secrets, can you tell us a bit about your work process?
On custom pieces I usually work on a 2-3 week turnaround depending on workload. It all starts with an idea with a client which is then conveyed into a sketch, made into a paper pattern which is tested to ensure it's the correct size and then created into the piece which is hand painted and detail is handstitched to finish.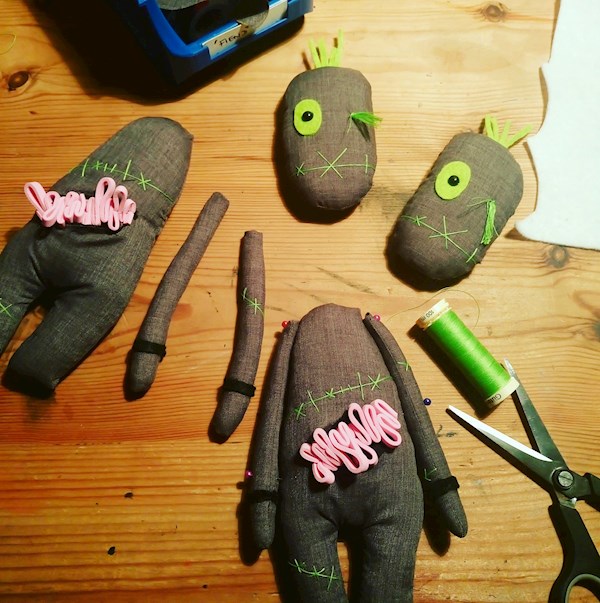 What do you enjoy most about what you do?
Apart from doing something that I love everyday for a living, I think the most rewarding things is the smiles and love my work gets. All my dolls have a little story with them and a lot of these have hidden meanings entwined into them and when people read them and can relate to them.. that's when all the long nights and heavy workload is all worth it.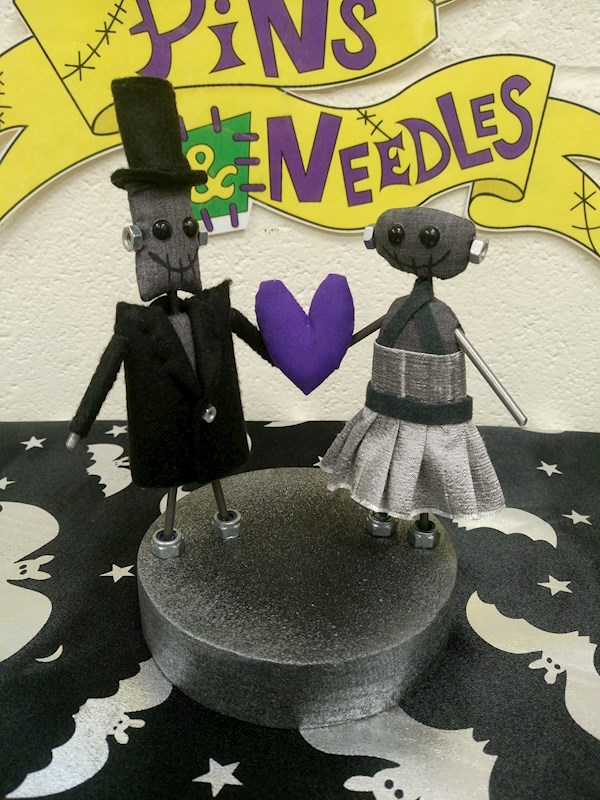 What makes Pins & Needles stand out from the crowd?
What makes us stand out from the crowd is totally unique creations with meaningful stories that people can relate to and find meaning in. I pride myself in high quality creations and as I am a perfectionist, attention to detail is top priority in all my designs.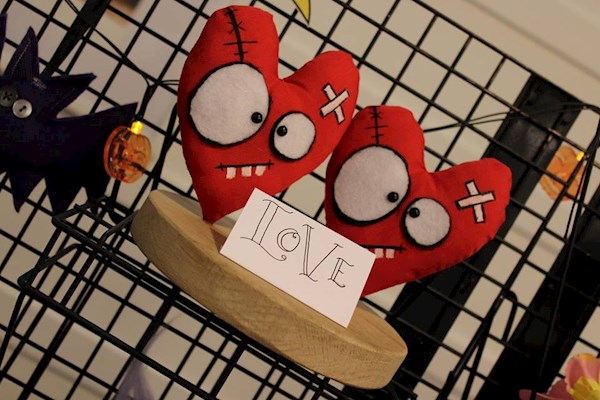 What's next for Pins & Needles? Anything interesting in the pipeline?
Oooh.. a lot is in store for us... including more stockists to be announced soon so you can pop in and pick up some Pins & Needles goodies in a shop near you! Best thing to do is head over to our facebook page to keep up to date with all the goings on.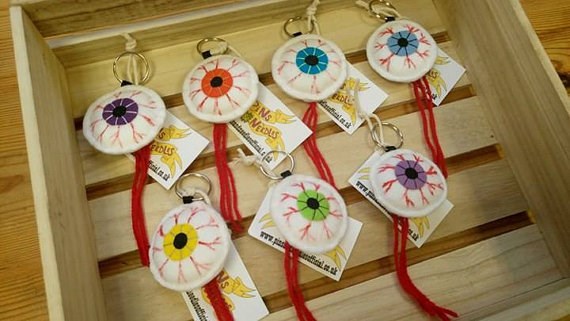 Do you have any tips or advice for brides/couples planning an alternative wedding?
I think the best bit of advice I've always stuck to is.. Be proud of who you are. I think a lot of alternative couples come under scrutiny by family or friends who don't see their vision and I believe this is wrong.. It's your big day, do it how YOU want to do it.. Hope that helps someone!
Thanks for talking to us Vicki, that was freaking awesome!
View more from Pins & Needles